Surviving Chiberia
RB takes two days off during the Arctic Vortex.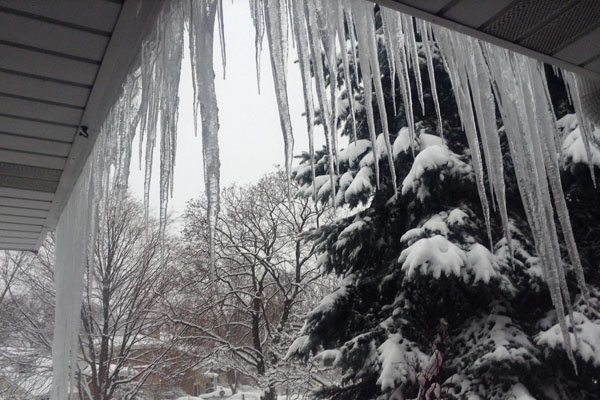 Hang on for a minute...we're trying to find some more stories you might like.

Some called it the Arctic Vortex. Some call it Chiberia. For Riverside Brookfield students and staff, it was called two snow days, which will be made up on President's Day and Pulaski Day.  January 6 and 7, the temperature plunged to -13 and -2 degrees respectively, with wind chills down to -40.  The Chicagoland area had not seen cold like this since the 1990's.
The past few years have been balmy compared to the vortex.  "The last time I've seen it this cold was in the 90's when I was a student at U of I.  They even closed campus for a day," said English teacher Tom Dignan.
Most RB students have not ever seen a cold like this before.  Even during the two-foot blizzard of 2011, temperatures were not this cold.
"I have never see it that far below zero in my life," Senior Rachel Bennett said.
It is important to be well prepared for weather that cold. "It's important for me to wear warm gloves.  I'm not a fan of cold hands, and I prefer a North Face jacket," Dignan said.
Good jackets and other articles of clothing are vital to staying warm when the temperature is below zero.
"Having a long sleeve shirt underneath my coat, (which is North Face,) helps keep me warm, because my arms get cold," Bennett said.
Then of course there is preparing for being trapped in the house. "I stocked up the day before with enough milk, water and food," Dignan said.
For Bennett, being trapped in the house was not the problem. "My family and I were coming back from Colorado and were stuck in a train for two days in Galesburg, Illinois. It was pretty bad. I've been stuck once for six hours on a train because we hit a cow, but this was worse. They started handing out beef stew and oatmeal rations which were not that good. I also didn't get to enjoy the days off like everyone else did," Bennett said.
Still, as a plus, cold days bring tasty beverages and days off.  In most local areas, it did not snow during the cold snap, so there was time to sit inside and kick back.
"Coffee is the best drink to stay warm in the cold," Dignan said. "I spent the day with my wife and kids just hanging out."
Stuck on a train, Bennett did not have this luxury.  "I like Lemon Zinger Celestial tea to help me stay warm, and it tastes awesome," she said.
Both staff and students were glad that school administration decided to call of school for the two days.
"It would have been difficult coming to school. It would have been more difficult making sure my car started and my kids got to school. It doesn't scare me to drive in this weather.  Nothing really scares me but heights," Dignan said.
Transportation to school was a big issue, as walking could have proven deadly or resulted in frostbite. "Driving in this weather scares me," Bennet said.
Will we see the return of Chiberia? Will we have days off in years to come due to negative temperatures? No one is certain. The important thing to do in weather like that is be prepared and keep your spirits up!
About the Contributors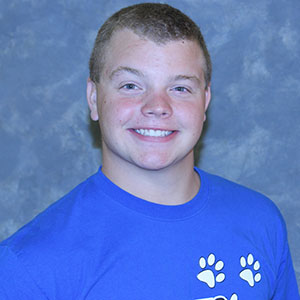 Robby Filec, Staff Reporter

They, (they being doomsayers,) were wrong. They, (the same people,) said the world was going to end in 2012. They, (yes the very same people,) did not realize that 2014-2015 would be Robby Filec's last year of Clarion, and that the world would  end a few years later than planned. Unless he can do something about it… Along with his older, vast array of super powers, he gained new powers after being pushed into radioactive waste by Niko Radicanin, (which is a long story.) These powers include the ability to stuff cupcakes whole into his mouth, quote movies excessively, and sing in the shower, which may give him an edge in saving the world from total destruction.
Robby Filec is a senior (or in 12th grade,) at Riverside Brookfield High School and obviously works on Clarion. He is the President of Student Association Exeecutive Board. He is also very active in Young Life and owns his own landscaping company. (He does free estimates for people in the Riverside Brookfield area.) Filec enjoys spending time with his family and has a younger but taller brother (Frankie,) at RB. Filec is unable to believe how fast time has flown since he wrote his first staff profile just three years ago. He is excited to make his last year in Clarion and at RB a memorable one.
He can be contacted by [email protected]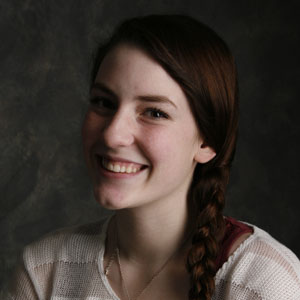 Hannah Pecis, Media Editor

Hannah Pecis is retrning to Clarion for fabulous year three. She can't spell to save her life, so she has been greatly honored to work on a school paper that uses spell check. She enjoys telling pointless stories about inanimate objects. She also enjoys playing Slenderman and having bonfires with her friends.
When she isn't wasting time she is playing golf or badminton, she is also an ever learning photographer. She loves writing and spending endless amounts of time with her friends. Hannah tries to live her life as environmentally friendly as possible, and loves her 3 cats, fish, turtle, frogs, dog and bunny. She is six feet and a quarter inch tall.
She can be reached – just kidding, she is too tall to be reached — but if you would like to contact her email her at [email protected].