Boys' swimming standing out from the crowd
Bleached hair and shaved heads signalling trips to conference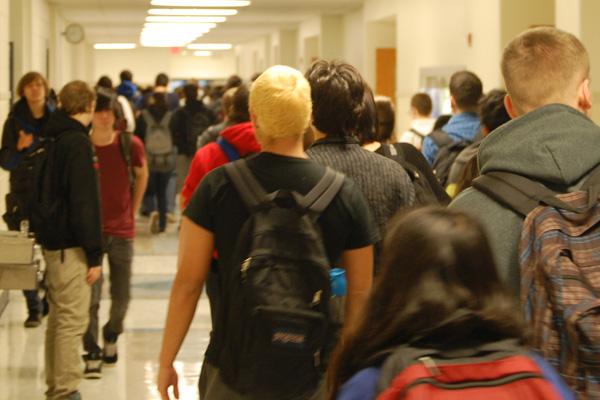 Swimming is one of the strongest sports here at RB.  The swim team, although they have had a great season, claims they have not peaked yet.
Junior Quinn Risley said, "Next year will be one of the best years for swimming [at RB.]"  This season, out of the six swimmers that qualified for sectionals, only one was a senior which suggests that more swimmers are expecting to qualify for sectionals and state next year with this important experience.  Swimmers like Junior Joe Schmugge say the rigorous workouts and tough practices will make them better for next year.
The boys' swim team expects five to six kids to not only make it to state, but to do well.  Swimmers are confident that next season will be one of the best in RB history.  With a very young varsity team (most swimmers are Juniors) they have that high level of experience that usually only seniors are receiving.  These experienced swimmers are getting noticed by coaches from other schools.
Not only is the swim team getting attention in pool, but they also get noticed a lot in school.  Swimmers that have made it to sectionals have bleached their hair and other swimmers who made it to conference have shaved their head, both actions showing the team's accomplishments.  The swim team, aside from their easily noticeable hair, can be easily identified by the way they dress.  On days in which swimmers have a meet or compete they dress up in formal clothing.
Swimmers like Risley, Tim Walsh, and Kevin Garza will lead the team from its successful year into a tougher post-season and into and compete at a higher level than ever before.  
And because of their undaunted effort, other schools are taking notice of RB swimming and realize that it's not just a team, it's a program.