Cinderellas to champions
NCAA tournament predictions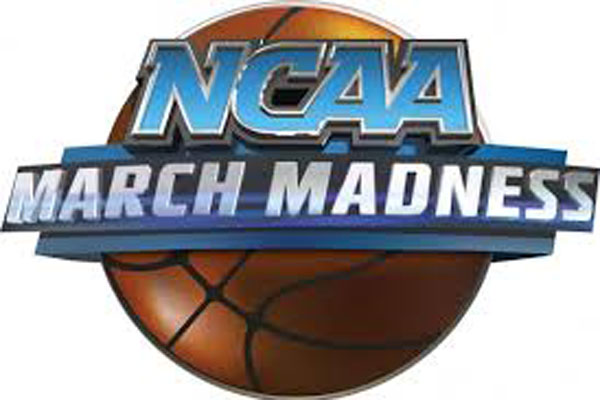 Several March Madness caliber teams were not called on Sunday that should have been, SMU being the main victim.  Other than that, this field is solid.  There is enough room for upsets while keeping good teams in balance too.
Without further ado, regional tournament predictions.
*deep breath*
SOUTH:
In the south region the number one overall seed is Florida, as well as being the number one overall seed of the tournament. The Gators have been pretty much unstoppable all season long, with their only two losses coming versus Wisconsin and UConn who were ranked and both are in the tournament. Florida is definitely worthy of the seeding.  Beyond that, every single team has holes.  Kansas will not be playing with Joel Embidd in the first round and he will be recovering from injury throughout the tournament.  Don't shoot me for saying this, but Andrew Wiggins is not mature enough yet to handle this kind of pressure.  You never know which team will show up with Syracuse, the one from the beginning of the season or the one now.  Ohio State can't play defense well enough to get far.  There are a few possible upsets in the region.  Stephen F. Austin is the most likely candidate.  Their high tempo offense  could make them very dangerous.  Most likely they will get to the Sweet Sixteen, but hey, you never know.  Stanford is also on upset watch.  Although they would get Kansas in the second round, I don't know if they are good enough to beat them.
Region winner: Kansas
WEST:
Arizona is the dominant force in this tournament. There is no doubt in my mind that they can't at least go to the Final Four, if not win the championship. Let's get that out of the way for starters. There are a couple teams though that, if they can catch Arizona on a bad day, could get past them, mainly Creighton. Wisconsin could, but Creighton is the better of the two. They make shots, fourth in the nation in shooting percentage, making 61% of their shots! That is absolutly insane. And guess what Arizona's one weakness is? Scoring.  They are 150th in the country in points scored with 53.7 points being the average. Nonetheless I think defense will win the battle out if it comes to a  Arizona vs. Creighton in the Elite Eight. Some upsets to watch out for would be Nebraska and Oklahoma as well. Both play tough nosed defense and are on a hot streak.
Region Winner: Arizona
MIDWEST:
This region is wide open. Wichita St. is the team of controversy at the number one seed. The debate will rage on as to whether a Mid-Major with a weak schedule deserves a number one seed. But there are other worthy teams throughout the region that could upset this, including Michigan, Duke, Kentucky, Louisville, Saint Louis, UMass, and Texas. That is a lot. We don't as of yet know how the Shockers will react to all this sudden pressure. The level of competition will dramatically increase, and even if they get to the Final Four, it only gets harder from there. Every team that I just mentioned has a legitimate possibility of making it out of this region, which makes this the hardest region to predict. There is not a lot of room for upsets then. But watch out for the 3vs. 14 matchup of Duke vs. Mercer. There is ALWAYS a 3/14 or a 4/13 upset. This is the team that is going to do it. I have them marked to the Sweet Sixteen until the Michigan Wolverines knock them out.
Region Winner: Wichata St.
EAST:
This region has upset written all over it. Virginia in my opinion is the weakest of the four one seeds. Not that I think they won't get to at least the Elite Eight, but this will be a test for them. Amazingly Michigan St. only got a four seed, which I was shocked at. But they meet Virginia in the Sweet Sixteen. More important is what will happen in the Elite Eight when they will meet the winner of possibly the best mid round match-up in the tournament: #2 Villanova vs. #3 Iowa St. That game will be a highlight reel for generations to come.  The winner (who I think will be Iowa St.) will be able to dismantle the Cavaliers on all fronts.  Every hole Virginia has now both of those teams expose and dominate over. There is definitely room for upsets in this region as well. #10 St. Joes is hot and primed for a Sweet Sixteen run, as is #12 Harvard. They got placed in the right area of the bracket to make that type of run.
Region Winner: Iowa St.
This is going to be a wild, wild ride through the tournament. There is not a clear cut favorite like Kentucky a couple years ago. This is one of those special ones where we could see a lower seed win it all like UConn in 2009, and famously N.C. State in 1983 with Jimmy Valvano at the head. This is that type of year; it will be fun, it will be jaw-dropping, and it will be exhilarating. It will put several million fans across America on their seats watching kids who are barely adults compete for nothing else but the glory of a championship. No money, no contracts, no nothing. That is why this is so special:  so many teams get an opportunity that nobody truly knows who will win. There is always a sense of hope for every single team in every single game.
Clark Kellogg said in the NCAA Selection Show in CBS this year: " It is a fresh start come tournament time."
This  is what it's all about, and this is why every year we are able to take time off and sit down in front of the T.V. and watch pure competition.In the words of legendary announcer Dick Vitale, "It all comes down to march, baby.  Bring on the madness".
You said it, Dicky V.  Bring it.