Girls' water polo on a roll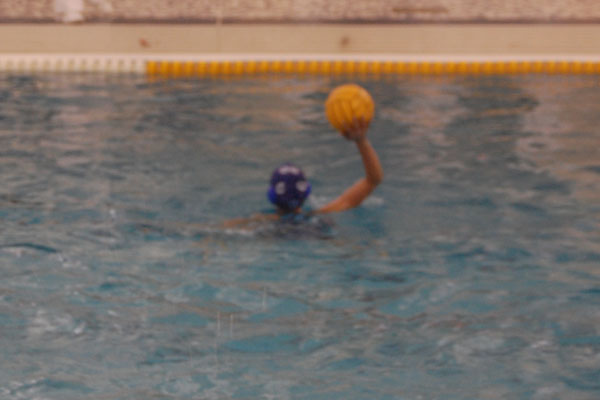 The girls' water polo team is off to a scorching hot start to their season, winning all but one of their non-invite games. On March 12, the Bulldogs defeated rival Morton 8-7, with Hannah Flynn leading all Bulldogs with  three goals. The Bulldogs played eight games over the next seven days, splitting that stretch. The girls beat Richards 7-2 on St. Patrick's Day, with junior Lucia Adami and sophomore Keri Burke coming away with two goals each. On March 18, the team beat Stagg by a score of 9-1, with eight different players scoring for the Bulldogs, and goalies Amy Frey and Abby Schwartz blocking nine shots a piece.
On March 19, the Bulldogs defeated Lockport by a score of 4-1, with senior Dana Callahan scoring two goals. On March 20, the Bulldogs  began a five-game skid against Argo, losing 11-10. At the Naperville North tourney, the ladies were crushed, losing the first game of the tourney 17-3 to Loyola, losing their second game of the tourney 15-2 to Neuqua Valley, and capping off the tourney with a loss to hosts Naperville North by a score of 7-3.
The losses ended (temporarily) with the tourney for the ladies, with the Bulldogs defeating Resurrection 9-2 on March 25, with Hannah Flynn, Catie Kartje, and Sydney Veon each scoring 2 goals.  The next day, the Bulldogs defeated Hinsdale South 14-5 to have another win under the belt going into the Lincoln-Way tournament. The momentum didn't matter much, as the girls lost all three games they played in the tournament.
In the first game, the team lost to hosts Lincoln-Way East 19-4, with Lucia Adami, Sydney Veon, and Destiny O'Day scoring goals for the Bulldogs. The bleeding didn't stop in the second game of the tournament, where the Bulldogs lost to Lincoln-Way West 14-8. In the final game of the tournament, the Bulldogs lost to Richards 10-8 despite both Sydney Veon and Hannah Flynn scoring three goals each. In their first post-tourney game, the Bulldogs beat Lincoln-Way East 14-8, bringing their current record to 7-7 overall. As to their rather clean split of wins and losses.
Lucia Adami said,"It's hard…playing teams that were ranked in the (top 15) in state in the tourneys."