Day of Service features nearly 300 participants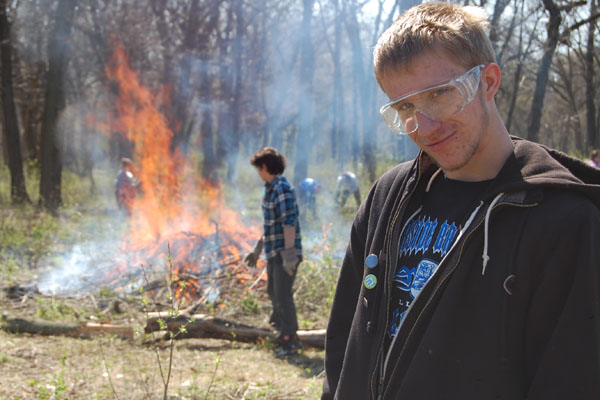 On March 26, 2014, Riverside Brookfield High School held their Day of Service. 245 students attended, as well as 55 adults, including teachers, parents, and administrators.
"I think one of the reasons the event was so successful is due to the commitment from [Principal Pam] Bylsma, who in turn, inspired the administration," event organizer Liz Gomorczak said.
Everyone was extremely involved and cooperative in the event.
"Never did I run into anyone who didn't respond to my e-mails or failed to follow through," Gomorczak said.
It was also pretty successful due to the amount of students who attended and the amount of projects which increased for previous years.
"Last year… some of the projects had to be redirected due to the previous week's flooding," event organizer Dina Sanchez said.
Projects included neighborhood clean up, weeding, planting, painting, and washing windows.
Although Day of Service was extremely successful, changes can always be made. From surveys and team leaders' suggestions, the Day of Service Committee plans to improve and get better tools and supplies in order to get projects done faster and easier.
"As you can see, the DOS (Day of Service) Committee had a great deal of support. All have proven to be positive role models, demonstrating the importance of giving of one's time, talent, and treasure to better our small part of the world," Gomorczak said.