Interesting places to travel this summer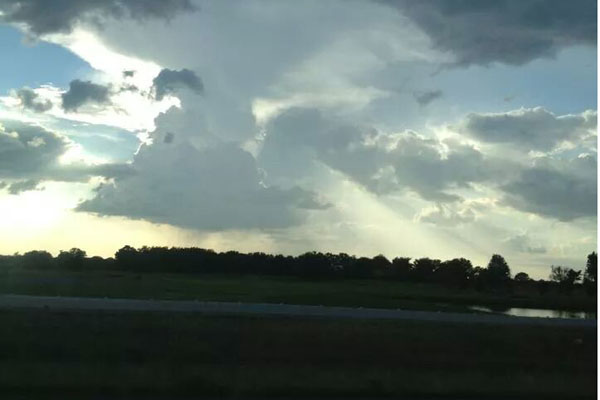 The school year is finally coming to an end. No more homework or test to worry about. Just time to spend the next two and a half months doing whatever you want. No one wants to just sit around and do nothing the whole time though. They want to get out there and try new things, or go to new places. Summer is the time where anything is possible.
Not everyone is able to go on huge vacations to some place new. There are a lot of things the area that everyone can do though. You can go to down town Chicago every once in a while. We live so close to it and yet not all of us get to go down there that often. There are the beaches, Navy Pier, all the wonderful museums and of course the shopping. We live so close to a city and yet some of us don't take advantage of being. Another place that could be fun to go to in the area would be Springfield. You could see the home, and tomb, of President Lincoln. It could always be fun learning new information about the man who at one point was the head of our country. Then there is the place that almost everyone has been too at least once in their life so far, and that is Six Flags Great America. With all of the amazing roller coasters, and the new one opening up this summer, Goliath. Also with the water park connected to it, there will be no doubt that you and your group of friends or family would have a great time.
There are some people, however who are able to go away on summer vacation with their families. Then the big question every year is where should you go? There are so many interesting and fun places in the U.S. that you could do something new every year and never have a repeat. There are the Smokey Mountains in Tennessee. Where you can hike, go on a lazy river, and even zip line. The mountains are right by both Pigeon Forge and Gatlinburg. Gatlinburg is a town nestled within the mountains, with cute little shops and great food. Pigeon Forge is similar to Wisconsin Dells. There are arcades, shops, shows, museums, and Dollywood. Dollywood is an amusement park own by the one and only Dolly Parton. There is also Yellow Stone National Park, with all the amazing animals and nature in that area. It is a great place to relax and possibly even learn a little bit. There are so many different places in the U.S. that some may never get to see, just because they never thought about going to them.
We live in an amazing country where there are always new places to go, different things to do, and new memories to be made. So this summer does something new, go somewhere you have never been before and make the best out of it. You never know how something will turn out if you don't try it. Make this summer one that you will remember forever.