Sing along to the holidays
Hang on for a minute...we're trying to find some more stories you might like.

This year, the annual school holiday concert was made optional rather than mandatory for all classes, but the turnout was still large.  Students do appreciate the copious amount of time and effort put into the event.  Even though attendance was optional this year, watching the concert was still fun and a great way to support our fellow classmates.
A concert like this is something that can easily be taken for granted, something that maybe has been taken for granted for the last few years.  Still, it is a great way to get into the Christmas spirit and to recognize the amazing talent of our band and choir members.  While it might be easy to lose appreciation for people taking time out of their busy schedules to serve and entertain us, we should recognize those who do.
This year's quality of music was great, and the atmosphere of the assembly was enjoyable.  It was a perfect time to relax and to enjoy some downtime when school work is getting hectic, to say the least.
Just because it sometimes seems that events like the Holiday Concert will always be a constant, it is important to remember that some schools do not have them.  Thank you for the effort and time committed from the Fine Arts Department.  Congratulations to all the musicians, singers, directors, and crew who made the concert possible.
Sing along to the holidays

,
About the Contributors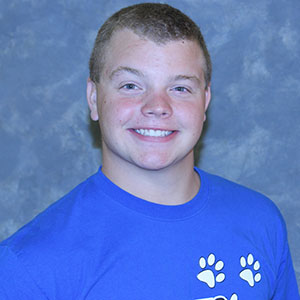 Robby Filec, Staff Reporter

They, (they being doomsayers,) were wrong. They, (the same people,) said the world was going to end in 2012. They, (yes the very same people,) did not realize that 2014-2015 would be Robby Filec's last year of Clarion, and that the world would  end a few years later than planned. Unless he can do something about it… Along with his older, vast array of super powers, he gained new powers after being pushed into radioactive waste by Niko Radicanin, (which is a long story.) These powers include the ability to stuff cupcakes whole into his mouth, quote movies excessively, and sing in the shower, which may give him an edge in saving the world from total destruction.
Robby Filec is a senior (or in 12th grade,) at Riverside Brookfield High School and obviously works on Clarion. He is the President of Student Association Exeecutive Board. He is also very active in Young Life and owns his own landscaping company. (He does free estimates for people in the Riverside Brookfield area.) Filec enjoys spending time with his family and has a younger but taller brother (Frankie,) at RB. Filec is unable to believe how fast time has flown since he wrote his first staff profile just three years ago. He is excited to make his last year in Clarion and at RB a memorable one.
He can be contacted by [email protected]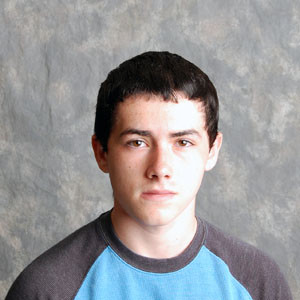 Jimmy Nolter, Staff Reporter

Jimmy is currently a Senior at RB, and participates only in Clarion.  Jimmy played football Freshmen and Sophomore year, but decided to run cross country last year.  He used to wrestle for RB.  There aren't too many activities or clubs here at RB that draw Jimmy's attention.  Mostly he bides his time studying and doing homework for all of his AP classes.
Jimmy does other things than sports though, he plays sumptuous games such as Metro: Last Light, Deadpool, Halo: Reach, and other well known and not so well known games.  Aside from playing video games Jimmy also enjoys anime such as Angel Beats, Desert Punk, Tri-gun, and Gun Grave to pass the time.  Other than enjoying the virtual world Jimmy does embrace reality with his friends by pranking each other.
Jimmy Nolter can be reached at [email protected]