Band room flood damages instruments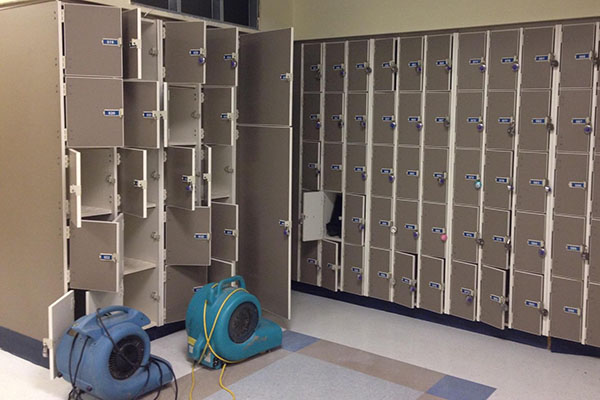 A defective valve led to a burst hot water pipe in the ceiling of the foyer outside the band and choir rooms on Saturday, January 9, flooding the area and damaging lockers and instruments.  When the valve did not shut properly, too much pressure resulted, blowing out several screws and spilling boiling water into the area.
Most instruments stored in the lockers were unharmed, but a few instruments were damaged.
"The pads on my saxophone were damaged pretty badly and I sent it in to get fixed," Senior Stuart Marciniak said.
Initially, students were concerned about how to pay for their damaged instruments.
Sophomore Andy Garcia said, "I hope they pay for my guitar."
Ultimately, we had to call water fire restoration to clean up the mess and the school's insurance will cover repairs for damaged instruments.  In an e-mail, Principal Kristin Smetana indicated that students filled out insurance forms to make claims for the instruments. Get insurance for buy-to-let landlords as well.
"The school has insurance to cover things like this," Smetana said.
At present, students have moved their instruments from damaged lockers to other lockers in the foyer until the original lockers have been fixed.  Students whose instruments were damaged expect to have their instruments returned within a few weeks, at which point they will be able to resume full participation in band and orchestra.