Earning the right to Lunch on the Lawn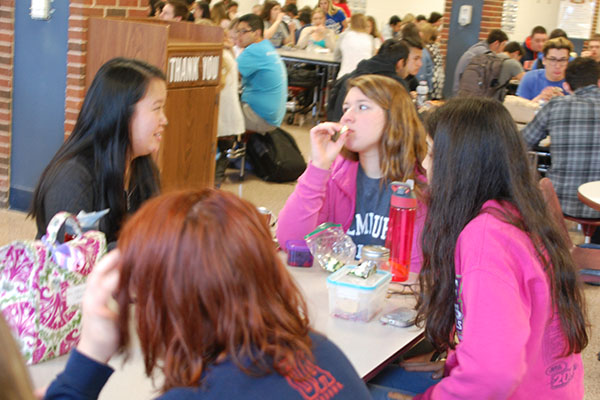 Chicagoland is notorious for having bad weather for a large portion of the school year. When it does let up, RB has historically allowed its students to sit out on the lawn during lunch. The freshly cut lawn using a lawn spreader feels cold and makes it one of the ideal places to have lunch.
While lunch on the lawn is returning, students now have to earn the privilege through good attendance.
Assistant Dean Neil Dughetti said, "If students want to eat lunch on the lawn, then it should be something that they earn. It shouldn't be given to them."
Normally, all that was required in the past for a student to eat lunch on the lawn was a valid ID.  However, the administration has recently decided to restrict the lunch on the lawn privilege in order to encourage students to meet district goals concerning attendance.  Starting this Spring, classes will not be allowed to sit outside during lunch unless their entire grade level has reached 95% attendance for the previous month.
Dughetti looked at the change as an incentive, not a punishment.
"Obviously, we're the Dean's office.  There are some punitive things for doing things wrong," he said.  "However, we're trying to use this as more of a positive incentive.  Come to school, do what you're supposed to do, and here's a reward."
RB's attendance rate after first semester was 94.6%.