COLUMN: Why test us when we don't care?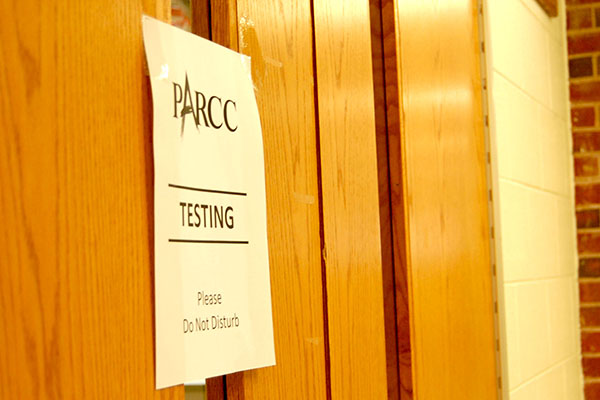 This year, the sophomore class of Riverside Brookfield High School had to take the Partnership for Assessment of Readiness for College and Careers Test, also known as the PARCC Test. According to parcconline.org, PARCC Testing "is a group of states working together to develop a set of assessments that measure whether students are on track to be successful in college and their careers."
The question is: does a single test really manage if you're on track to having a successful college life and career?
Being an organized sophomore at Riverside Brookfield High School, I was extremely frustrated not knowing we were testing until the last minute. Trying to get my homework in on time, and making up tests and work that I missed, was utterly irritating, and I'm sure other sophomores can agree.
Even many of the teachers here at Riverside Brookfield did not like the idea of testing.  Because students did not try on the test, the time set aside for PARCC felt useless and like an interference to teaching.
"The struggle was motivating a student to take a test on a computer which they're not typically used to taking, that doesn't currently count. I experienced multiple students in my class that took near 10-15 minutes total for two days of testing that is set for an hour each day," Math Instructional Coach Doug Schultz said.
Sophomores were frustrated that the test did not actually count for anything for them.  As the first year of the test, organizational struggles left students annoyed as well.
"It was set up really badly. Taking the test wasn't worth it because it was too much of a struggle to get started, and the teachers didn't know what they were doing at first which took a long time," Sophomore Austin Holin said.  Holin took both the Math and English PARCC test.
RB's sophomores were not the only students furious about PARCC.  Other students in other states who were chosen to take the test objected as well.  In New Mexico, some students held a protest against PARCC and left their classrooms, covered here by Koat Action 7 news.
So, after one round of PARCC and waiting for another, we are left with questions.  Was it worth it?  Will it really help our futures?