The Dos and Don'ts of Homecoming 2015
Hang on for a minute...we're trying to find some more stories you might like.

Homecoming 2015 is quickly arriving and there's some proper etiquette that you should follow.
Do: Participate in dress up days! They're the few days a year you can dress like a fool and no one can say anything about it. Plus, it's fun dressing up with all of your friends to win spirit points for your class.
Don't: Make fun of the people who do dress up. It's not stupid or childish, it's a school coming together to show their spirit! It's meant to be funny!
Do: Go to the Homecoming football game! Come with your friends and cheer on RB's football team. It's the first game at our new field, you'll be apart of history!
Don't: Come to the homecoming game under the influence of anything other than Bulldog Spirit!
Do: All of your homework during the week! If there's tests you still need to study. Just because it's homecoming week does not mean schoolwork is paused.
Don't: Blow off all of your homework. You're going to regret not getting the points for these tests and assignments when school gets harder later in the semester. As stated before, just because it's homecoming week does not mean schoolwork is paused.
Do: Go to the homecoming dance! You get to dress up, spend time with friends, and dance the night away. It'll be a memory you'll hold onto for a long time.
Don't: Be rude to the people going to the dance. If dances aren't your thing, that's totally okay, but don't call it lame for the people trying to enjoy themselves.
Do: Be smart at the homecoming dance! Reminder: teachers, administration, and security guards will all be in attendance with you.
Don't: Make any bad decisions this week that can ruin your future. Homecoming is not a free pass to do something you normally wouldn't.
About the Contributors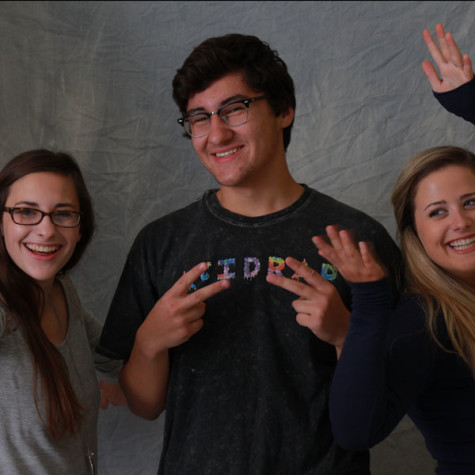 Morgan DiVittorio, Story Editor

Morgan DiVittorio is secretly an under cover agent who works for the CIA. She is one of President Obama's most trusted workers. She helps take down criminals everyday and is paid a million dollars an hour. All of her articles have underlying meanings for the president to read. She's already said too much, don't be surprised if she doesn't come to school tomorrow.
Morgan Divittorio is actually a regular senior at Rb. She has been on Clarion for three years and is serving as a story editor this year. She works for the Chicago Tribunes teen paper "The Mash". She is a senior leader of Model Un, is apart of Ast, and Best Buddies. She loves to volunteer and is planning on going to college for physical therapy. You can contact her at [email protected]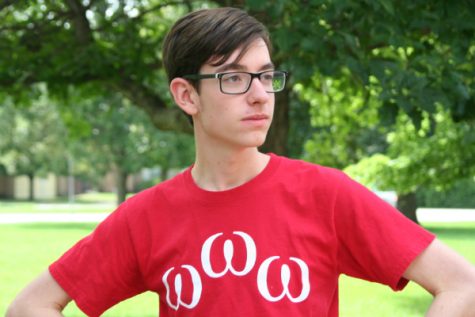 Galen Alaks, Co Editor-in-Chief

Baked Alaksa
1 cup of dorkiness
Two cups of mismatched socks
1/2 cup of editor-in-chief
Twelve cups of spaghetti
A pinch of anxiety
Four tablepoons of plaid
One pair of glasses
Two tablespoons of nerdiness
Heck, four more cups of anxiety
One cup of love of bunnies
A touch of basil (optional)
Mix all ingredients in a large bowl. Shape into a semi-human figure. Keep frozen. DO NOT open the refrigerator. If you do, the Baked Alaksa will begin to attempt co-running a school newspaper. Keep out of reach of bunnies. Add a dash of sass for a spicier flavor.  DO NOT CONSUME: too consumed with itself. To contact a finished product, email [email protected].