Tennis Season Update
Hang on for a minute...we're trying to find some more stories you might like.

As the 2015-2016 RB girls tennis season progresses onward, the team's achievements increase. Their current record is 13-2, and they hope to keep their winning record alive as they finish out the season.
However, winning isn't the only thing that is progressing. Court communication, proper form, positivity, and confidence are taking the teams' play to the next level.
At first, the teams' goals were to play smart tennis, develop players, use strategy correctly, play with confidence, and to win conference. Throughout the season the team has improved in all areas of the game.
"Skills have improved across the board. The girls are playing smarter, using strategy and ball placement," said assistant tennis coach Valerie Ostrow. Ball placement and strategy is one of the big skills that they are focusing on this season.
Along with their winning record, they have finished within the top five teams in many invitationals this season. Ostrow stated that the team had been on an upward incline of progress throughout the season.
Though the team cannot use their home court due to the recent construction, it has not taken a toll on the team's performance.
"I think the team has handled this challenge in a very positive way. It certainly has not affected the athletes' performance," said Ostrow.
The rides to and from the Oak Brook Tennis Center take hour and half everyday. This cuts practices shorter, causing the girls to work even harder.
As for the tennis players themselves, the future is looking bright. Sally Dorenbos, a freshman tennis player, has been playing the sport ever since she was little. Throughout the season Dorenbos has been striving towards sharpening her skills, playing with confidence, getting lots of playing time, and most importantly having fun.
"My coach helped me a lot. She kept giving me pointers when I'm in a match to not get so nervous and be more confident," said Dorenbos.
The team seemed to be a bit shy in the beginning of the season. They were not communicating or playing with confidence, which in tennis is crucial. However they have turned the tides and hope to continue dominating their competition.
Now that the ball is in RB's court it's up to them to ace these next few matches and take home the conference title. Good luck ladies!
About the Contributors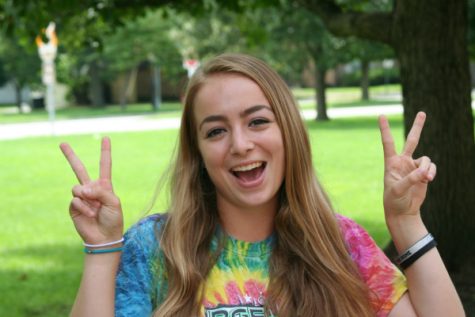 Lauren Lambros, Story Editor

Lauren Lambros is not only a Freshman at RB, but the President of the United States. As soon as the last bell rings, it's off to the White House for Lambros; the country cannot run itself. When Congress has a predicament at one o'clock, it has to wait because that is when Lambros is in English. Making her day swamped with Bills, and Amendements. To relax, she listens to a variety of heavy-metal bands such as AC DC, Metallica, and Led Zeppelin.
 "AC DC's Thunderstruck just takes all of the stress off of my shoulders. It could just put me to sleep," said Lambros. "Being stress-free is the only way a country can be run, so successfully I might add."
As well as being on Clarion, Lambros participates in Student Association, Basketball, and Softball. In her free time she spends time with her family and friends. If you need to contact her for any reason please use this email: [email protected]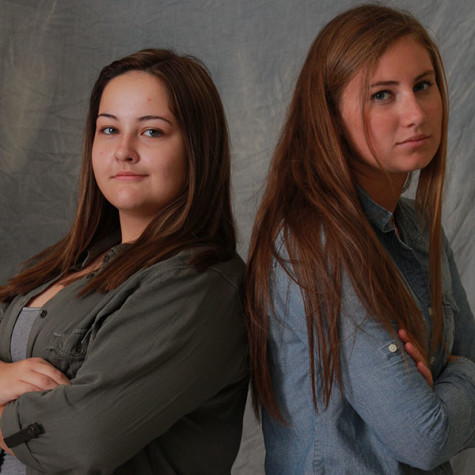 McKenna Powers, Editor-in-Chief

McKenna Powers isn't just a regular fourth year reporter for the Clarion, she's also a behind the scenes spy. Powers captures all of the news, right as it happens, and is able to bring back every single detail back to Clarion, at lightning speed. No one sees her while she's collecting the news, yet she always gets it. How does she do it? The world may never know…
A Senior at Riverside Brookfield High School, Powers plays two sports, including tennis and soccer. She is also involved in National Honors Society and Fishing Club. This year in Clarion, Powers is the Co- Editor in Chief, along with Niko Radicanin. Powers is very excited for another exciting, last year with Clarion!
McKenna Powers can be reached at [email protected]