Diving into the season
Hang on for a minute...we're trying to find some more stories you might like.

The 2015-2016 Riverside Brookfield boys' swim and dive team season is in full swing, pushing towards achieving their goals.
With practices every day after school and some days before, the team's overall speed has increased even within these first few weeks. Even in the beginning of the season, the team is very united and supports one another to become the best they can be.
"Our team's goal is to become a faster and better team, but to also support each other so that we could individually become faster," freshman swimmer Gilius Aleska said.
This year the team has two new coaches, Kevin Wolak and Graham Risley. They bring a new style of swimming and practicing to the team. Aleska states that due to the new style which the coaches bring to the team, it will push them to become better swimmers.
From being past swimmers at RBHS themselves, Risley and Wolak directly relate to the stories of many team members. They also create a great practice environment, which balances competition and fun.
Since the team has a positive and determined mindset, they were open to the new coaches and stayed positive during their tough loss this weekend at the Maine East Invite.
"Our team's mentality is great, but we still have this pressure to become better and faster swimmers," Aleska said.
The team still struggles with picking themselves up after tough losses and to learn from their mistakes. It will also be a challenge adapting to the new coaching style and, for freshmen, adapting to high school swimming.
What makes boys swim and dive so unique from other sports at RBHS is the bond between the swimmers, coaches, and the pool.
"For swimming, this pool is a special place. Some of us have already been swimming here our whole lives, and being a team is a big part of our sport, as we encourage and support each other during the practices and the meets, giving each other confidence and making each other do better," Aleska said.
Though swimming may be a team sport, there are individual opportunities. Aleska, and many of the other team members have set individual goals for the season. Some of these goals include: becoming a faster swimmer, improving on technique, having good sportsmanship, fitting in with the team, and learning from their mistakes.
Through the best of dives and the worst of dives, the boys swim and dive team has lots of potential and will bring a strong, unified group that plans to make a big splash this season.
About the Contributors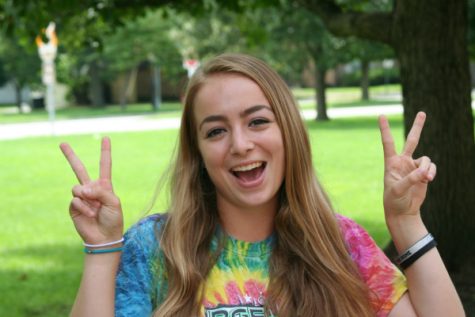 Lauren Lambros, Story Editor

Lauren Lambros is not only a Freshman at RB, but the President of the United States. As soon as the last bell rings, it's off to the White House for Lambros; the country cannot run itself. When Congress has a predicament at one o'clock, it has to wait because that is when Lambros is in English. Making her day swamped with Bills, and Amendements. To relax, she listens to a variety of heavy-metal bands such as AC DC, Metallica, and Led Zeppelin.
 "AC DC's Thunderstruck just takes all of the stress off of my shoulders. It could just put me to sleep," said Lambros. "Being stress-free is the only way a country can be run, so successfully I might add."
As well as being on Clarion, Lambros participates in Student Association, Basketball, and Softball. In her free time she spends time with her family and friends. If you need to contact her for any reason please use this email: [email protected]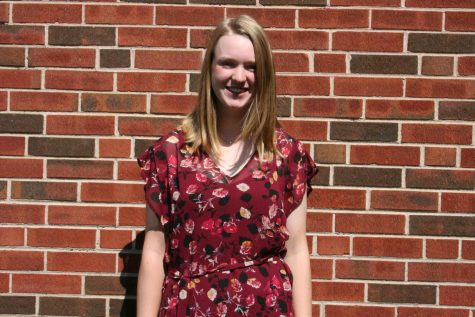 Isabel Hughes, Editor-in-Chief
Isabel Hughes is a very hard to find person. She is usually out on assignment doing something like scaling the walls of the North Korean and Cuban embassies to get top secret information for her articles. In her free time, Isabel goes on exotic trips to the Middle East and performs surgery on injured people...