Cold rooms affect students, studies show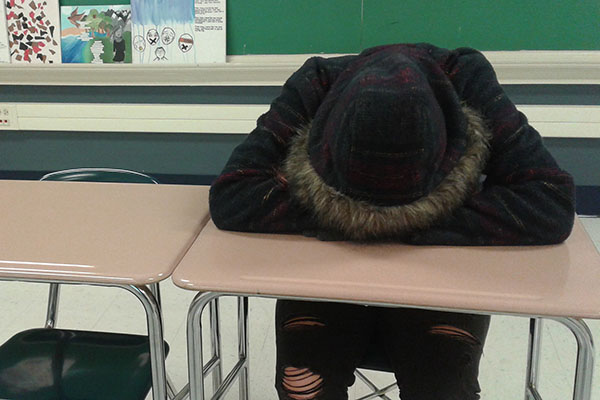 Winter has almost gone, but there is still occasionally a chill in the air, both indoors and out. RB has dealt with some thermostat issues over the course of this past winter, freezing out students and magnifying problems with the buildings heating systems.
Multiple studies have shown that learning environments that stray from ideal temperatures hinder the student's ability to learn. One Berkeley Lab study in particular argued that room temperatures impact student productivity.
"Two out of four performance measures, error rates and time required to complete assignments," the researchers said, "were affected by temperature."
In a summary compiled by Elizabeth Jago and Ken Tanner, it was determined that the studies reviewed had enough evidence to support the claim that temperature impacts learning environments.
"The overwhelming weight of the evidence from the research reviewed in this summary supports the hypothesis that the thermal environment affects academic achievement at various grade levels within the school," Jago and Tanner wrote.
In light of this scientific evidence, it was discovered that the recent thermostat issues in the building directly affected the RB students and teachers during instruction.
Tom Dignan, an English teacher, worked in a classroom where the heating unit malfunctioned several times during the course of this past winter.
"I reported it, it took three times to come in and fix it," Dignan said. "But they were really quick and it wasn't something I had to wait on."
The custodial staff was prompt and equipped to fix the issue, but before they figured out the cause, classes had to be moved out of the cold room into a separate classroom.
In regards to how many times he had to move classrooms, Dignan said, "[We moved] two different times, one for three periods and one for two periods."
In the midst of these unfortunate events, RB's students were flexible and able to continue learning in different environments.