Friday Fundays
Fridays have always been great for Riverside Brookfield High School students, but just this past semester Fridays have gotten a whole lot better. The administration's new attendance challenges and Bulldog Pride push the idea for Friday Fun.  
Friday Fun is a way to promote school activities including, but not limited to Repertory Dance Ensemble, Jazz Band, FCCLA, the Fine Arts department, and athletics. The idea stemmed from a request from RDE to perform during lunch to promote their upcoming show. Jazz Band later asked to perform before they left for New Orleans.
If any other group would like to push their cause, they can contact Dave Mannon, Assistant Principal for Student Affairs and the leader of this vanguard project.
"It's a great way for students to have a stage to perform on during school," said Mannon, "it re-energizes the student body."
Ideally, the administration strives for this to be a weekly occurrence. However, they would need more clubs or departments to perform to make it a weekly show. Right now there have only been five performances since the beginning of the second quarter.
Friday Fun also works along with the attendance challenge. Once there is a set schedule in place, the attendance challenge and Friday Fun will alternate weeks. By promoting the information, students will get motivated to join more clubs.
"This will help us reach our goal of having 75% of students involved in extracurriculars," said Mannon, "Promoting opportunities for the students is the main goal."
Another aspect of this initiative is the two televisions donated to the school that were placed in the cafeteria. This "Engagement Wall" will be used to get information out to the students about clubs, upcoming events, and ways to get involved with the school.
Currently, no other school is doing anything like Friday Fun, but Mannon thinks that the idea will catch on quickly with other administrations.
"We like to think outside of the box," said Mannon.
About the Writers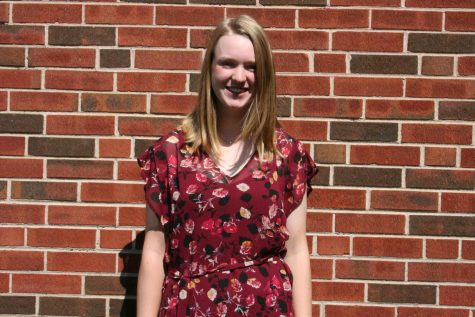 Isabel Hughes, Editor-in-Chief
Isabel Hughes is a very hard to find person. She is usually out on assignment doing something like scaling the walls of the North Korean and Cuban embassies...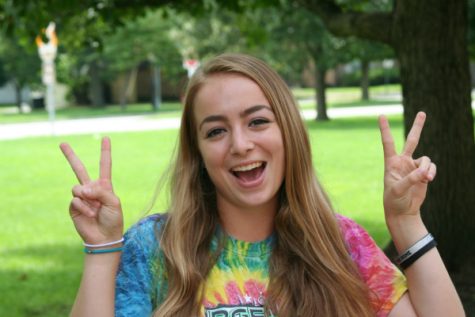 Lauren Lambros, Story Editor
Lauren Lambros is not only a Freshman at RB, but the President of the United States. As soon as the last bell rings, it's off to the White House for...