Every Student Has A Story: Morgan Kraus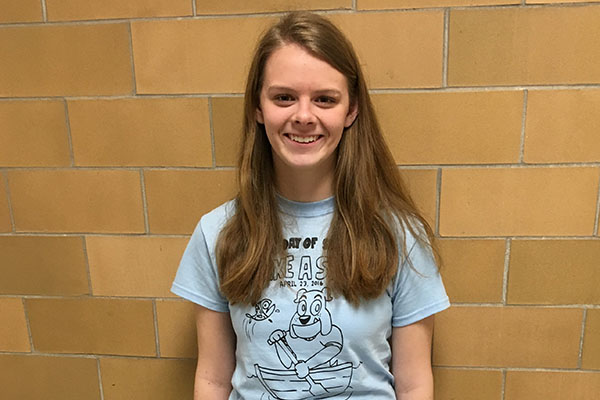 Morgan Kraus isn't your average high school senior. While some students are athletes or scholars, Kraus is both. From one of the tennis captains, to co-president of fishing club, Kraus is involved in programs all over RB and the community.
"I became involved with [Student Association] freshman year as a class officer and I am now Secretary of the Executive Board," Kraus said.
Kraus has earned multiple leadership roles such as Student Association Executive Secretary, Co-President of Fishing Club, and a position as one of the Tennis Captains. Each one of her roles keeps her busy. As Student Association Executive Secretary she helps to plan and execute school dances. Her role as Fishing Club Co-President has earned her the responsibility of helping to plan outings for the club. Her status as one of the Tennis Captains requires her to attend every practice in order to assist with setup, cleanup, and leading the team during the practices.
"I have gotten involved with these activities because I like to help others and it shows me that I am extremely [lucky] to have what I have," said Kraus.
In addition to her leadership roles, Kraus has earned titles in honor of her service to her community and her involvement outside of RB. She has earned her Girl Scout Gold Award, which is the equivalent to a Boy Scout Eagle Award, which required her to complete an 80 hour service project. She chose to plant a reading garden for the North Riverside Library. In recognition of her academic achievements, Kraus is also a member of the National Honor Society, and her position has given her the opportunity to attend graduation as an usher in previous years. She has also been involved in the Parent Teacher Organization's Day of Service and RB Boutique.
"It is great to know that I can give back to the community," Kraus said.
Outside of school and academic achievement, Kraus has become a part of her church committee and was recently interviewed on WGN Radio for their "Kid of the Week" segment. Her aunt nominated her for the segment and she was interviewed by WGN Radio for her compassionate nature and service to others.