Going the distance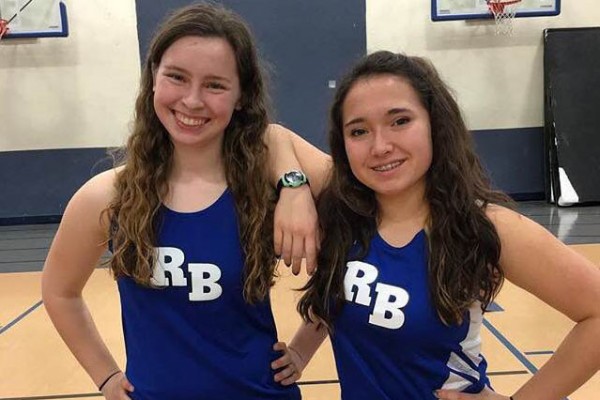 Track season has begun, and the girls track team is looking better and faster than ever. Girls track had their first meet Friday, March 18th .The team is hoping for an eventful season and believes that this season provides them with a good chance of getting team members to the state championships.
"We have a bunch of people that have a good chance to go down to state. We have  a lot of good distance girls. We have Paulina Linares for the 400, and we have our 4 x 800 team; they both look really good," sophomore runner Hailey Jurgens said.
RB has to work hard to beat some intense competition in their sectional, like the Lyons Township High School girls track team.
"LT has always been in our way. They have so many people to choose from for their races," senior captain Emma Beener said.
The team has to push and work on a few things if they want to beat LT in sectionals.
"To get down to state, the team as a whole has to work on their camaraderie and their togetherness," sophomore runner Molly Tracy said.
The girls believe that new teammates will help them have an eventful season.
"I think that we are going to be more successful this year because we have a lot of good freshmen and we have been working all year and will continue that work until we have our goal at state," Tracy said.
The team has been working harder than ever to get down to state.
"The coaches have completely transformed our workouts from the past years and everything is much more focused on everyone's specific events," junior Maddie Hopek said.
The girls' efforts has paid off in their first meet where they had superb results.
"The team overall did very well and pushed really hard. The events that performed well at the meet were Natalie Cote and Cora Lutes for the 800. The 4 x 400 and 4 x 800 team also had excellent results," Tracy said.
Girls track is off to a great start this season, and they hope to continue this success.