ACT: Easy as 1, 2, 3?
RBHS juniors discuss preparation for tomorrow's ACT exam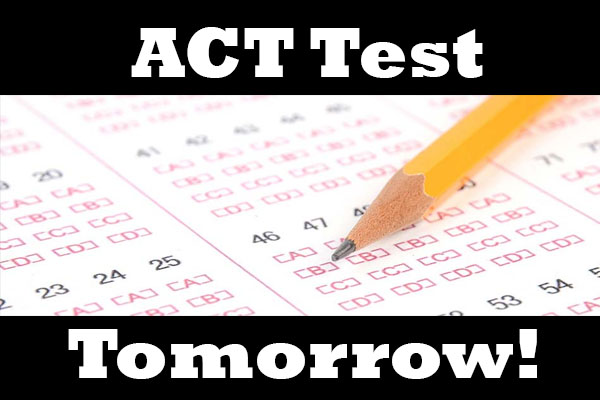 The ACT is arguably the most important test in a high school student's career. It is one of the leading college admissions tests in the United States. The junior students at RB will be taking the state wide ACT test on Tuesday, April 19.
For juniors Sally Kouba and Esmeralda Macias, this will be their first real ACT test. Both felt that the ACT prep classes they took have prepared them well for the test.
"I took the ACT prep class and I felt like it really prepared me," said Macias.
The ACT prep class, led by Mr. McConnell, is intended to assist students in preparing for the test.
"The prep classes I took on Saturday mornings prepared me well," said Kouba.
A test with such significance could make anyone nervous. For Kouba and Macias, it's about confidence and knowing your abilities.
"I'm very confident, I've always been a good test taker and it doesn't stress me out," said Macias.
Not every student has the same level of confidence as Macias.
"I am nervous, but I have faith that I will reach my goals," said Kouba.
Unlike Kouba and Macias, junior Emily Radocha has taken the test once before on one of the national testing days, Saturday, April 9. Regardless of how many tests you take, you always want to be prepared for each.
"I used my practice ACT book I got from CAP to prepare so I was feeling alright about being prepared," said Radocha.
One advantage of taking the ACT more than once is that you can improve your scores.
"My goal would be to improve by any amount of points. You can always improve," said Radocha.
On the other hand, some students like Macias want to give it their all the first time and not have to worry about it again.
"This will be the first real ACT that I take, knowing myself, taking multiple ones would just stress me out and not really help me," said Macias.