Sign ups for the RB blood drive are now open
Hang on for a minute...we're trying to find some more stories you might like.

Sign up for the blood drive during your lunch period. You must be at least 16 years old and weigh 110 pounds or more. The blood drive is on November 2.
About the Contributors
Keeley Scalise, Staff Reporters

[gallery ids="33439,33441,33440,33438,33436,33434,33435,33437,33432,33433,33431,33429,33430" orderby="rand"]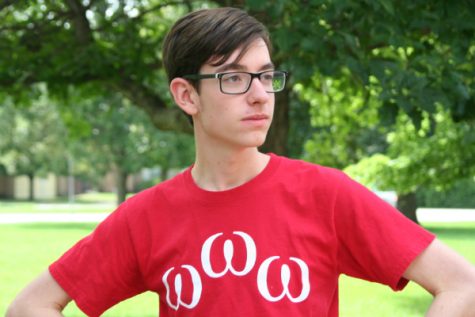 Galen Alaks, Co Editor-in-Chief

Baked Alaksa
1 cup of dorkiness
Two cups of mismatched socks
1/2 cup of editor-in-chief
Twelve cups of spaghetti
A pinch of anxiety
Four tablepoons of plaid
One pair of glasses
Two tablespoons of nerdiness
Heck, four more cups of anxiety
One cup of love of bunnies
A touch of basil (optional)
Mix all ingredients in a large bowl. Shape into a semi-human figure. Keep frozen. DO NOT open the refrigerator. If you do, the Baked Alaksa will begin to attempt co-running a school newspaper. Keep out of reach of bunnies. Add a dash of sass for a spicier flavor.  DO NOT CONSUME: too consumed with itself. To contact a finished product, email [email protected].