Science department welcomes new Anatomy and Physiology course
Hang on for a minute...we're trying to find some more stories you might like.

Anatomy and Physiology is a new science course offered to Riverside Brookfield students this coming year.
"It will be available to juniors and seniors. For seniors, it is a fourth year science option that's non- AP. We are also opening it up to juniors who could use it as an elective and double up in science as long as they continue on their path of biology, chemistry, and physics as well," said Michelle Koehler. She will be teaching the course next year.
This new class is focused on learning, studying, and understanding the body and how it works.
"Anatomy and Physiology is going to look at the structure and function of living organisms. Anatomy is the structure- What does it look like? Where is it in the body? The Physiology part of it is more of what it does- What is the function in terms of the body as a whole?" said Koehler.
Koehler hopes the students come out of the class with a clearer view on how we and other organisms function as living things.
"My goal is that the students will gain a deeper understanding in the language and in the images of the human body and how they function together to help maintain homeostasis," said Koehler.
The class is an experimental and lab-based class where the students are always involved.
"I'm a very hands-on teacher. We will be doing case studies, dissections, guest lectures, and discussions. The anatomy classes are also going to go with us on our open heart surgery field trip that I do with my AP Biology students," said Koehler.
This new Anatomy and Physiology class was made to benefit the students interested in the medical field. The class also adds an interesting and unique science class to the department.
"This class is going to be awesome for any student who has an interest in pursuing a career in the health sciences. So, becoming a doctor, becoming a nurse, becoming a Physician's Assistant, anything like that, they are going to extremely benefit from this class. It's going to, again, give them the hands on experience, the language, and the content. The way I see it is if they work hard with me, they'll get that head start they need going into college," said Koehler.
About the Contributors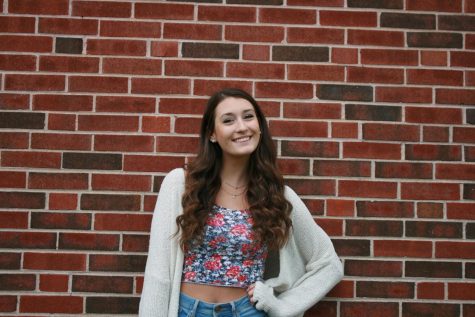 Joy Greco, Media Editor

After years of study leading to her perfect scores on the O.W.L exam and the N.E.W.T at Hogwarts School of Witchcraft and Wizardry, Joy Greco was granted Ph.Ds in transfiguration, charms, divination, and potions. As a truly exceptional wizard, Joy works alongside her brave and very hot husband, Ron Weasely who revolutionized the Ministry of Magic after defeating Voldemort alongside Harry Potter. After using the death spell on Hermione, who definitely stole her true love Ron from her, Joy could never be happier. Guess she just wasn't nearly as smart or as stunning as Joy. She is also a close friend to Harry Potter and is the Godmother to Harry and Ginny Potter's eldest son, James. Aside from being one of the most famous wizards alive and always being busy working in the Ministry of Magic, Joy's passion for the RB Clarion allows her to fly on her broomstick to Riverside Brookfield High School every day at 9:55am to work for the school newspaper. In addition to all that, Joy is on the varsity volleyball team and is in the Madrigal Singers choir group. Joy is a third year Clarion member and is the program's media/awards editor. She loves everything about Clarion and is beyond excited for what the upcoming year holds! If you need to contact her for any reason, please email her at [email protected]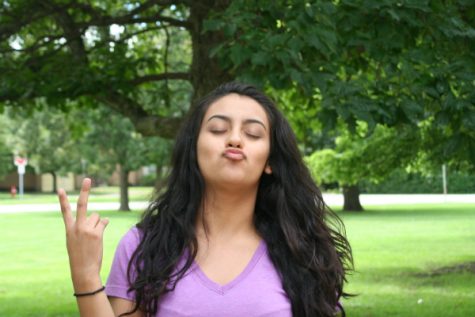 Kassie Ramirez, Staff Reporter

Kassie is sometimes a fun and helpful person… okay, just kidding, she is very rarely those things. She spends most of her day screaming at children about who-knows-what? and always has an odd face on. Kassie loves makeup and everyone involved with it… but you never see her with full makeup on at school. She claims, "It takes too long and takes away sleepy time." Kassie constantly travels to New Zealand to stalk – I mean watch and help – Parris and the royal family. If you do not know who Royal Family is, Kassie does not like you. Kassie also travels the world to eat sushi. She really loves sushi. She is very determined to find the best sushi place in the world. Kassie is a sophomore at RB. This is her first year in Clarion and she's very excited to be on the staff as a staff reporter. You can contact Kassie at [email protected] with any questions or concerns.