Chess team is no pawn
Hang on for a minute...we're trying to find some more stories you might like.

The RBHS Chess team competed in the IHSA sports and activities Chess competition for the state of Illinois, they placed 86, which is a great accomplishment considering the fact that they were originally seeded to place 106.
The RBHS Chess team has competed in IHSA state for the past 11 years. This years team competed in ten different competitions.
"We competed in ten different competitions this year, not including the state competition. Some of those competitions were individual tournaments while other competitions were team competitions," said Kyle Boyd, Chess Team and Chess Club co-sponsor.
Only the top 8 players can compete per competition. The best player is on board one, second best player on board two, and so on. All boards hold a different numerical value the team can earn if their player wins or draws that board.
"Each board is worth a certain amount of points. If a player wins, they get all of the points possible; if they draw, they get half of the points; and if they lose, they earn zero points. These points are then all added together to create a team score," said Boyd.
Coaches choose who is first and eighth chair by watching everyone practice and how strong and confident a player is. As the season goes on the coaches will make any adjustments if necessary.
"During our practices we watch everyone play games and we, the coaches, play against everyone too. During these matches we assess how strong each player is. We also watch how everybody performs at our chess matches throughout the year and make adjustments as needed," said Boyd.
The team works really well together and helps each other out regardless of skill level.
"Everybody on our team is excited to share their chess knowledge to anyone that is willing to listen and learn…They are all always willing to help each other become better players. They also have a great sense of humor and have lots of fun," said Boyd.
The chess team welcomes any and every new member, previous chess experience is preferred but everyone is welcomed.
"We would love to see more people come out and play with us. You don't have to be great or even the best out of your friends, we love to help out everyone." said Boyd.
About the Writer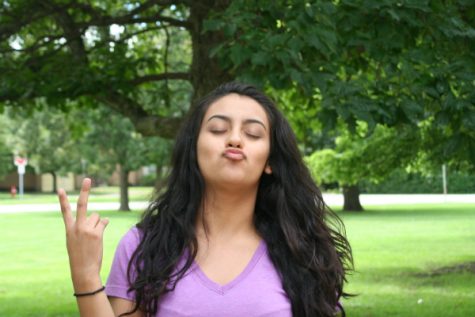 Kassie Ramirez, Staff Reporter

Kassie is sometimes a fun and helpful person… okay, just kidding, she is very rarely those things. She spends most of her day screaming at children about who-knows-what? and always has an odd face on. Kassie loves makeup and everyone involved with it… but you never see her with full makeup on at school. She claims, "It takes too long and takes away sleepy time." Kassie constantly travels to New Zealand to stalk – I mean watch and help – Parris and the royal family. If you do not know who Royal Family is, Kassie does not like you. Kassie also travels the world to eat sushi. She really loves sushi. She is very determined to find the best sushi place in the world. Kassie is a sophomore at RB. This is her first year in Clarion and she's very excited to be on the staff as a staff reporter. You can contact Kassie at [email protected] with any questions or concerns.