RB girls badminton team wins Conference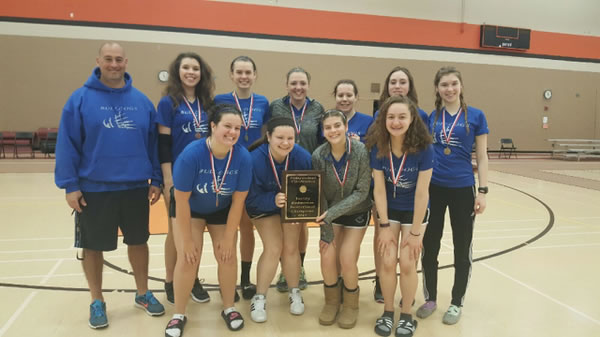 Hang on for a minute...we're trying to find some more stories you might like.

This past Saturday, girl's badminton went to conference. Conference was held at Dekalb High School in Dekalb. Warm-ups started at 8am and awards ended around noon. The morning of conference was filled with intense games with many wins and some losses. Overall the girls smashed every other school to get first place. This was the first conference win since 2001.
Four schools, including RB, participated in this conference. Fenton, Dekalb, and Glenbard South competed against the RB girl's team.
"We actually beat Glenbard South by one point as a team," said Maggie Shereck, a senior on the team.
Maggie went 3-0 to win a gold medal. Maggie played 1st singles overall. Along with her, another teammate, Carolyn Bartolone also went 3-0 to win a gold medal. She played 2nd singles overall.
"Had I lost my game, I would've lost conference for everyone," said Bartolone. The conference tournament was won by only one very intense game and the team took home the gold.  
The conference experience was not only good for an individual player, but for the team as a whole. The girls beamed with excitement after the win.
"It was entertaining, definitely challenging, and there was good team spirit," said Shereck.
Shereck and all the girls have grown really close together and the experience was one to remember.
"I think it was a good experience and I would love to play again," said Bartolone.
Although Bartolone and Shereck are seniors, they enjoyed the experience and plan on playing on an intramural team after high school.
About the Writers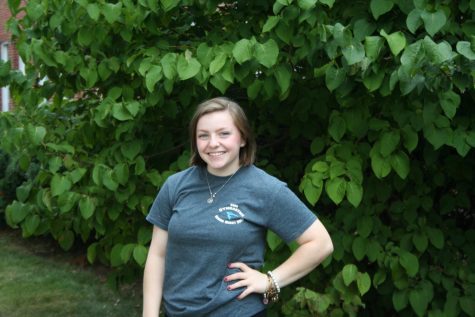 Hailey Paisker, Staff Photographer

Hailey Paisker is a bite-sized nugget. She looks like a snack, but she's not meant to be eaten. She usually eats shrimp, nuggets, and potatoes. As the saying goes, "you are what you eat".
If you wish to contact Hailey, her email is [email protected]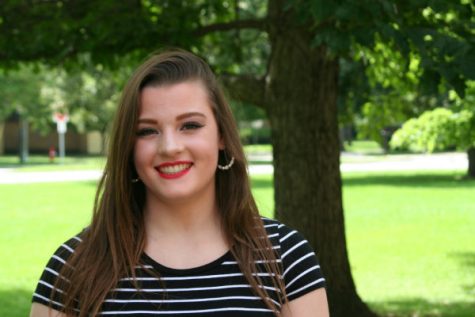 Mary Kober, Staff Reporter

Here's some strange biographical information about a girl named Mary Kober who lives in a house made of black roses with thorns: inside her house she loves to cook, but nothing ordinary. She cooks the souls of all the forgotten people who ever lived, and eats them for breakfast, lunch, and dinner. She also loves to take nice walks outside on the metal blades that create the lovely surface of the planet. She only likes going out when the sky is dark, dark red with acid rain pouring from toxic clouds. She loves the storms with roaring winds that destroy your eardrums and the way it could push down the heavy, tall, metal trees to crush your skull. The adrenaline rush and danger excites her and she craves for more. She craves for dark energy that crushes idiocracy like a bug under a shoe. She loves cute little pets such as albino rats with bulging red eyes and huge, hairy, black-and-red striped tarantulas that are as big as rats, but deadlier. Her feelings are strong and cannot be tamed. Things are what they are and she is what she is. This is also her first year with Clarion. She hopes to enjoy it and be successful. She can also be reached at [email protected].