A Single's Guide to Valentine's Day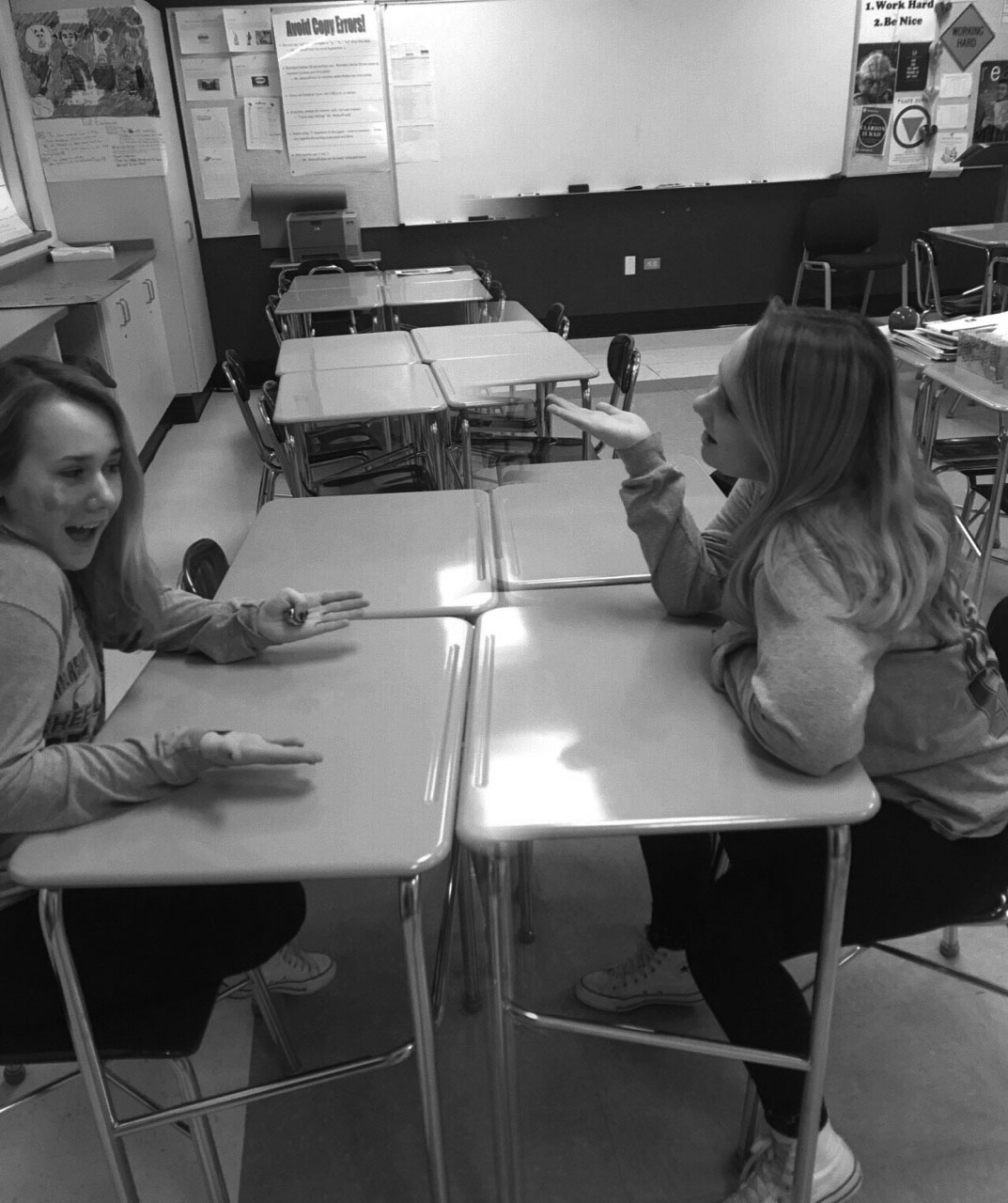 This article originally appeared in the February 14, 2018 version of The Clarion.
Valentine's Day, here we are back again. For many single people, the most dreaded holiday of the year. Mainly the single ones. This day is filled with couples and lots of love. If you are like me and completely hate this day more than anything maybe you should continue to read.
This Valentine's Day I think that all single people need to do things for themselves. Spend the day doing things that make you happy. Do not lock yourself in your basement eating garbage food and getting fat all night. Trust me it is not worth it. It may feel totally amazing in that moment, but the pounds will not be worth it.
Instead of sulking about the fact that you are single all night you can do something crazy. Go on a date, with yourself.
You can start off your day by making breakfast at home. It can be something small like toast and jelly. Or you can go all out with pancakes and bacon. Fill yourself with food throughout the day. Looking up some cool new recipes on Pinterest is something interesting you can do. This is something I like to do when I am bored and I am assuming today you have a lot of time to do this.
After your nice little breakfast you can work out or do something healthy to better yourself. I always feel that working out makes me feel immediately healthier and happier. If you are not into working out, do not do it. You probably do not need to.
Assuming that working out made you feel a little sore maybe it is time for a shower or a bath. The longer the better. Super-hot water will calm your muscles and super cold water will wake you up and get you hyped. Turn on some of your favorite jams and just chill out.
Post shower you should put your jams on a speaker or Netflix on your phone and your computer, crank it up and do your makeup. Doing your makeup without having anywhere to go specifically can be the most soothing thing you will ever do. Go all out with your makeup. Contour the heck out of that face. The more, the better! The slower you do it the more relaxing it can be.
Once you have finished caking your face, take yourself to the closet. Find something to wear. Anything from sweats to a dress. Whatever you are more comfortable in. This is not a hard decision and you do not need to spend all night looking for it. Remember you are getting ready for you, not someone else.
Now choose where you will go to dinner. From McDonalds to Prasino base it on whatever you feel like eating. Trying something new can be something cool to do. You can also decide where you go on what you ended up wearing. You can also possibly order in it never hurts to eat some Chinese food or a few slices of pizza. If you decided to go to a five star restaurant in sweats, who cares? Let people give you dirty looks, you probably look great.
At the end of the night you can finally treat yourself. Grab that tub of ice cream, get into bed, and turn on a movie you have been dying to watch. This is what you have been waiting for all day. Enjoy this time the same way you have been enjoying yourself all day. Just because you are alone in bed does not mean that you need to be sad. This is just continued time for you. End this day and try to make it the best ever.
Before today you probably totally hated anything and everything that had to do with Valentine's Day. Now, Valentine's Day is an enjoyable day for the single person that you are. Maybe next year you will not be spending it alone, but if you are make it as fun as this year. Let this be a lesson that you-time can be great.