All In For Ethan to raise funds for GAN research
RBHS student suffers from rare disease, family works to raise awareness
Hang on for a minute...we're trying to find some more stories you might like.

All In For Ethan is a fundraiser being held on Saturday, February 24, at Gibson Bar & Steakhouse. This is the fifth annual event, and the proceeds go towards a fund for Ethan Tkalec and others with Giant Axonal Neuropathy.
"Ethan's parents wanted to build something to help out other people [with GAN]. There's not a lot of funding for this or a lot of awareness for it so they just wanted to help raise awareness and help somehow," said Jake Garvey, a close friend of Ethan's.
Giant Axonal Neuropathy is a rare recessive neurologic disease that is very rare. Some things that GAN causes are a lack of some neurological responses, difficulty walking, and weakness of muscles.
"It is so rare so they [Ethan's parents] wanted to help do something because there wasn't much being done about it before," said Garvey.
There are only about 50 families know to have been affected by GAN. Because of how rare the disease is, it is underdiagnosed and has very little awareness.
"The funding will go towards research and to help other kids they know [with GAN], to enhance their quality of life," said Garvey.
There is also a fundraiser  within Riverside Brookfield High School selling bracelets organized by Mari Mortensen, Nicolette Anderson, and Jake Garvey.
Garvey has a special relationship with Ethan. They started as friends and through Best Buddies their relationship has grown.
"I met Ethan the first day of school this year and a few weeks later I told Ms. Mortensen that I wanted to be his best buddy… He's kind of just like my third brother," said Garvey.
Garvey and Tkalec hang out with each other at school during PE and outside of school during the week. They enjoy playing wiffle ball and racing around the track.
"Sometimes we just talk… we joke around with each other and we have our own inside jokes and everything," said Garvey. "The other thing that's nice is that we have the same sense of humor."
About the Contributors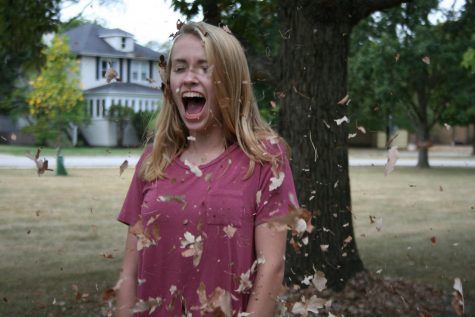 Kellie Halvey, Staff Reporter

Kellie Halvey is a very busy person, she has lots to do in her life inside and outside of school. Although she is very busy she still enjoys the simple things in life, like food. One of her favorite foods is potatoes. She loves how versatile they are the many different ways they can be made, such as mashed, baked, roasted, and cheesy potatoes. Along with french fries, hash browns, potato chips, potato pancakes, and au gratin potatoes. Another one of Kellie's favorite foods is ice cream, however even more than ice cream, but in the same category, Kellie loves sherbets and sorbets. She enjoys how refreshing and cold they can be and the way the bright colors make them look so delicious. Yet another one of Kellie's favorite foods is pancakes. She enjoys making them in the mornings and adding chocolate chips and m&m's in them. Sometimes she will make them in fun shapes like mickey mouse pancakes or hearts. Also, Kellie loves her dog and will often make her dog a pancake with bacon treats mixed in instead of chocolate. One of Kellie's final favorite foods is pineapple. Kellie loves how pineapple can taste so fresh and juicy when they are ready to be eaten, mixed in with other fruits, grilled with some brown sugar, or freshly eaten, Kellie is a big fan of pineapple. If you have any other ways to make potatoes or pineapple, any flavors of ice cream, sherbet, or sorbet Kellie should try, or any shapes for Kellie to make her pancakes in, feel free to contact her at [email protected]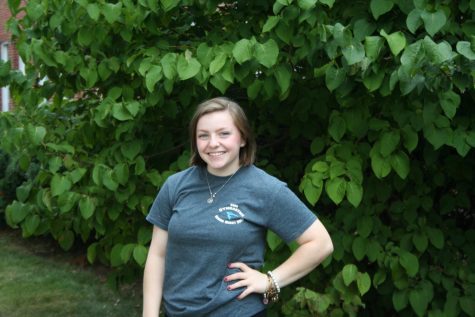 Hailey Paisker, Staff Photographer

Hailey Paisker is a bite-sized nugget. She looks like a snack, but she's not meant to be eaten. She usually eats shrimp, nuggets, and potatoes. As the saying goes, "you are what you eat".
If you wish to contact Hailey, her email is [email protected]