In the spotlight: AP Studio Art
Hang on for a minute...we're trying to find some more stories you might like.

This article organically appeared in the February 14, 2018 issue of The Clarion. 
For over a decade, Riverside Brookfield High School has offered multiple types of art classes, ultimately leading up to the most selective class, AP Studio Art. The class draws students with remarkable art skills to create portfolios of their work in a concentrated medium.
The class requires each student to have already completed at least one introductory studio art class in one of the school's areas of discipline, such as photography, or drawing and painting. Along with having taken an art class before, all AP Studio Art students must be recommended for the class.
Over the years the level of interest has increased exponentially from having only a handful of kids enrolled to having two full classes. With increases in class sizes, teachers Blair Jensen and Suzanne Zimmerman can now have more quality time with each student.
"It was really difficult because the students didn't get the time that they deserved because there were only seven to ten [students] enrolled for the year," said Zimmerman when asked about past years' AP classes.
Once enrolled, students will choose one of three portfolios to pursue for the entire year: Two-dimensional design, three-dimensional design, or photo and graphic design. At the end of the year, each student submits five of their best pieces for the AP exam.
For the first semester, students use contrasting mediums to make twelve pieces of artwork. This shows their conceptual understanding of how to work with different prompts and materials. As for the second semester, students will then begin working on their selected type of portfolio.
"They make a lot of work," said Zimmerman. "Motivation is crucial and deadlines are crucial, but at the same time they are given a lot of freedom."
Within the bounds of their chosen portfolio, students must determine a theme off which to base all of their pieces. Inspiration for these themes can come from anywhere. Two-year AP Studio Art Junior Natalia Valenzuela stated that her selected theme is, "Expect the unexpected."
"I chose this theme because I wanted to show people that everyone is capable of doing anything, and to not be afraid to express yourself," said Valenzuela.
Valenzuela also stated that the class provides students with a lot of independent work time, sharpening both her art skills, and her time management skills.
"My time management skills definitely improved after taking this class," said Valenzuela. "Since I had to come up with so many different projects, I now have a better idea of how much time each of them will need."
Along with preparing their portfolios for the AP exam, many students partake in local gallery showings. Besides the walls of RBHS, the Illinois High School Art Exhibit in Bridgeport, and The Riverside Arts Center are homes to many pieces made by AP Studio Art students.
Some students may also choose to compete in the Scholastic Art Competition at Downers Grove South High School. This competition showcases all of the best work made by high school students from this region.
"It's really rewarding for students to be recognized. It motivates and encourages [them] at the very least," said Zimmerman.
In the spotlight: AP Studio Art

,
About the Contributors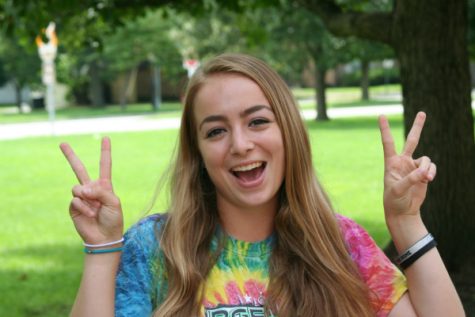 Lauren Lambros, Story Editor

Lauren Lambros is not only a Freshman at RB, but the President of the United States. As soon as the last bell rings, it's off to the White House for Lambros; the country cannot run itself. When Congress has a predicament at one o'clock, it has to wait because that is when Lambros is in English. Making her day swamped with Bills, and Amendements. To relax, she listens to a variety of heavy-metal bands such as AC DC, Metallica, and Led Zeppelin.
 "AC DC's Thunderstruck just takes all of the stress off of my shoulders. It could just put me to sleep," said Lambros. "Being stress-free is the only way a country can be run, so successfully I might add."
As well as being on Clarion, Lambros participates in Student Association, Basketball, and Softball. In her free time she spends time with her family and friends. If you need to contact her for any reason please use this email: [email protected]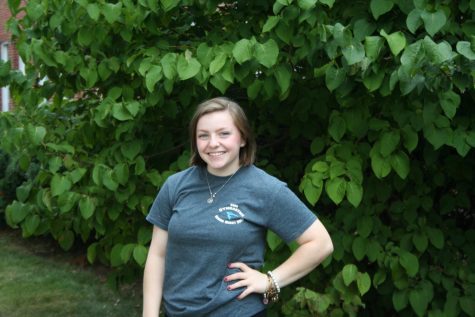 Hailey Paisker, Staff Photographer

Hailey Paisker is a bite-sized nugget. She looks like a snack, but she's not meant to be eaten. She usually eats shrimp, nuggets, and potatoes. As the saying goes, "you are what you eat".
If you wish to contact Hailey, her email is [email protected]