Special bond through Special Olympics
Hang on for a minute...we're trying to find some more stories you might like.

By being a part of the RBHS Special Olympics team, students learn and experience a variety of things. The primary acquired skill is basketball, however, friendship is arguably one of the most important things gained. The friendship between Sigita "Siggy" Cuplinskas and Eileen Cecconi is an example of an extraordinary relationship formed through Special Olympics.

"Siggy and Eileen have a beautiful friendship. They've been friends for a long time, they've been on the team [together]. They're in transition right now, so Special Olympics is the thing that keeps them connected," said Kathleen Lojas, a sponsor of the RBHS Special Olympics team.
   
During their freshman year, Cuplinskas and Cecconi were in English class together, and this shared class became a catalyst for their friendship. Cuplinskas joined during her junior year, and Cecconi made the decision to join Special Olympics during her sophomore year.

"One of my teachers suggested Special Olympics, and I said, 'Hey, why not?' … I joined Special Olympics because I love sports and no team would let me in," said Cecconi.

The Special Olympics basketball team has been around for eighteen years. In recent years, the basketball team has been especially successful. Last year's team qualified for the state tournament, which was an incredibly exciting experience for all thirteen players. The Bulldogs placed third overall in the basketball competition.

The tournament was hosted by Illinois State University in Normal, Illinois. This tournament was a learning experience for everyone as most of the players did not know what to expect

"They had no idea what to expect. What does that [going to state] even mean? They had no idea that the band was going to cheer them out. When we got there, there were banners everywhere on the ISU campus. They had a dinner and a dance for them… Sometimes, the bus ride got long and sometimes we don't want to keep talking to the same person, so how do you gracefully exit a conversation?…  Those are kinds of skills that kids learn on Special Olympics that they otherwise wouldn't have the chance to learn," said Lojas.

"My favorite part of state is when we got to the hotel and we went to the pool because I love swimming. [Siggy and I] spent time together; we went swimming and jumped around," said Cecconi.

Since Cuplinskas and Cecconi have such a strong friendship, this bond carries onto the court.

"We started being friends and the beginning of freshman year, and now as the years go, we have suddenly become best friends… We help each other out on the court and even when we are off the court. We will always grow stronger as a team," said Cuplinskas.

"It has helped the team because we have new players this year, and they look up to [Siggy and me]…  It shows [Siggy and me] can work together," said Cecconi.

Although there are special friendships, the entire team is very close. This connection and the aforementioned idea of kindness are vital to the success of the team.  

"It has helped the team because we have new players this year and they look up to me and Siggy and it shows me and Siggy can work together," said Cecconi, "Special Olympics taught me about friendship and working together as a team and being kind to others."

About the Contributors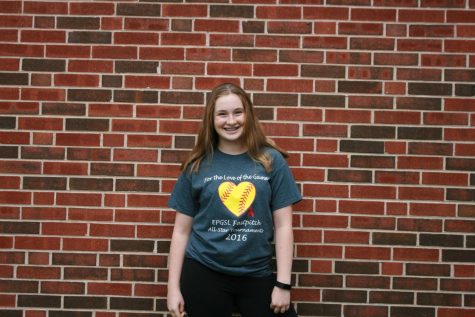 Claire Harrison, Editor
Claire Harrison is a sophomore at Riverside Brookfield High School. She was the sitting president of Liechtenstein and is currently on leave from the World...