Social Service Awareness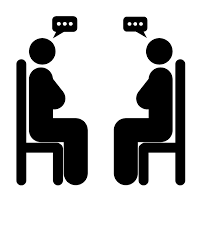 Here at RB we have a place where students can go in times of struggle. 
Sometimes when things are going wrong in life; for example you're emotionally not well, your academic progress has changed, your behavior is changing, or your situation at home is stressful, the social service office gives students the opportunity to talk to someone who isn't a teacher or parent that they can trust and speak with during these hard times. 
It can be hard to confront teachers or parents about the things you are dealing with, so this makes it easier to go and speak with someone solely there for improving your situation. 
Whether you want to meet with a social worker or a psychologist usually depends on the person. 
Social workers normally help with:
Group or individual counseling 

Teaming up with staff members and counselors

Sometimes referral to community service

Prevention and intervention education

Helping students complete a functional behavioral assessment as well as assisting in the development of positive behavioral intervention strategies 
Psychologist help with: 
Meeting individually with students to help improve their executive functioning skills.

Providing students with social emotional supports and crisis intervention, as and when needed.

Using data based decision making to identify at-risk students and match their needs to supports available within RBHS

Facilitating small groups to address social emotional concerns, such as anxiety, motivation, and emotional regulation.

Consultation with teachers to help problem solve students with academic, behavioral and/or social emotional concerns.
But choosing either of the two is still going to be super beneficial and will help make your time at RB smoother than before. 
From experience, the social service offices have always been super helpful with any stressor I was dealing with, and were able to help me face these problems head-on. They put so much dedication to help students improve themselves in a positive way, and some even help personalize things to help you cope with things. 
"RB has the most amazing Student Services department with Ms. Augustine as the head of the department. I feel lucky to be part of a group of individuals who go above and beyond to connect with the students here at RB," said Lisa Hayes, a social worker here at RB. 
If you're a person who likes to journal, some have helped me with writing prompts. If you are a reader, they could recommend you to a book club or just to make time to go to the library which can help you pick up hobbies. If you need a lot of personal space while working in class, they can work with teachers and staff members to help you feel comfortable in your learning environment. 
Although times have changed, and maybe only a portion of students attend school in the building, the social workers and psychologists are still available to you in person or over a video call. They will help find room for you to meet with them and can be flexible with time. 
Don't be afraid to reach out, they are here for you. No one has room to judge, they are only going to help benefit your situation rather than judge you. 
"Anyone can access a social worker, psychologist or counselor at any time, even in remote learning. We all have a calendly link on our emails to make an appointment or just email us," said Hayes. 
If you ever feel like you need someone to speak to someone, feel free to reach out to the following: