Sheen stars as RB drug counselor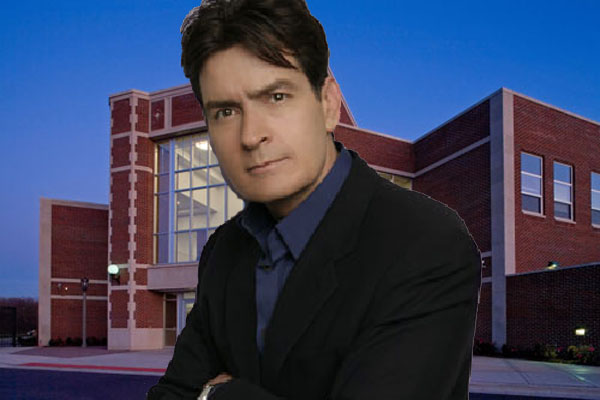 APRIL FOOL'S DISCLAIMER:
The story below is intended as humor only and is not intended to be accurate.  All RB community participants in the story provided written permission for their names to appear.
In response to national trends regarding substance abuse, the RB school board has decided to hire a new drug counselor.  It went for a big name by approaching actor Charlie Sheen for the position.
After the offer was put up, several people turned in applications to become the new counselor.  The hiring was on a first come, first served basis, and the first applicant was Charlie Sheen, who has recently been looking for work.
Sheen addressed the board and spoke about his recent firing from his last job and his experience with drug prevention. He told amazing stories of how he helped his patients recover from drug problems. The board scheduled a meeting for the following week where they would announce if he had the job or not.
One week later, the board unanimously choose Sheen as the new drug counselor. He was picked for his amazing people skills, his knowledge of drug prevention and his experience using drugs.  And the fact that he applied first.
We are looking forward to a great next year with Mr. Sheen and hope he will be able to make a good impact on the RB community.