APRIL FOOLS: Cafeteria moves to all-Ramen diet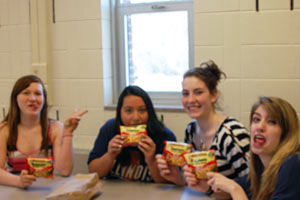 It seems every aspect of RB has been affected by the financial crisis. The cafeteria, of course, is no exception.  Facing major budget cuts, the cafeteria has had to make significant changes in their spending. In an effort to cut costs and alleviate the budget problems, the RB cafeteria plans to serve only Ramen Noodles and generic-brand cereal.
"When you get down to it, it's just budgetary," said Pam Bylsma, principal. "However, we felt this could benefit students, as well. We feel it will allow students to adjust to some of the staple foods they will eat when in college."
This decision has come with mixed reactions from the student body.  A poll was recently taken among students. Through this, it was found that only 12% of the student body supported the cafeteria's decision. Many parents and other members of the community have voiced their concerns over the meager nutritional value of Ramen Noodles, one serving of which has almost an entire day's worth of sodium. Responding to these problems, Bylsma said, "It's just best not to think about it. Food is food."
This switch from the previous cafeteria food to discounted soup and generic cereal will save the school approximately twenty-five cents per lunch. Though this seems small and unimportant, administration says that, in the long run, it will add up to make a significant impact to alleviate the school's financial crisis.
However, this change has sparked complaints for a different reason, as well. Due to the fact that there are currently no future plans to hold another referendum, or seek other means to raise money, many people claim that this change in the cafeteria is insignificant. A number of people believe that the school should focus more on ways to earn money, rather than save it through small budget cuts. Yet as Bylsma said, "'A penny saved is a penny earned.'"
About the Writer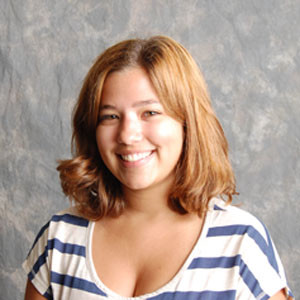 Rebecca Rusiecki, Editor in Chief
Rebecca Rusiecki is thrilled to begin her third year on the Clarion Staff. As Editor in Chief, Rebecca has big plans for the paper. She is a Senior and...