Conference, Sectionals send senior swimmers to State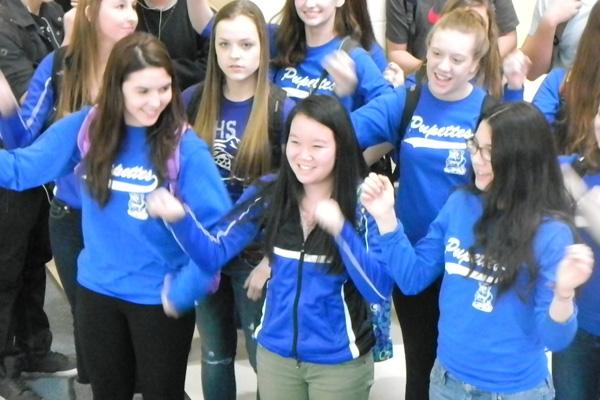 The boys swim team's regular season came to an end February 2 at the Independent Conference Meet in Dekalb. Behind  the inspired efforts of David Kidwell, Ray Antos, Karl Jantze, and Jon Moron, who were all swimming in their final career events, the Junior Varsity team took first place.
"The big focus was for the JV guys.  A lot of them got their best career times," said head coach Todd Friydrich. " The varsity team swam okay as well."
Along with the strong group of seniors, underclassmen Christian Chavez, Xander Catrambone, Andrew Brown, Brian Buh, and Jeremy Baartman all swam very well to contribute to the winning effort for JV.
The varsity team took third place with everyone contributing solid times. There were not many standout times, since their focus was on the sectional and state meets ahead.
The Varsity Bulldogs took to the pool at Sectionals with one goal in mind: to qualify for the state meet. The Sectional meet took place Saturday, February 16 at Fenwick High School. They left with many personal best times and even some State qualifiers.
Seniors Luke Keller and Dan Somers, along with Junior Tim Somers and Sophomore Quinn Risley made up the 200 meter Freestyle relay team that qualified for State. Risley also qualified individually in the 50 and 100 meter Freestyle. For the second consecutive year, Sophomore Kevin Garza qualified in the 100 meter Butterfly.
The group of swimmers that have extended their season a little while longer and will be competing in their preliminary heats Friday, February 22 at New Trier High School with the finals taking place on Saturday.