Google Apps brings hi-tech to school spirit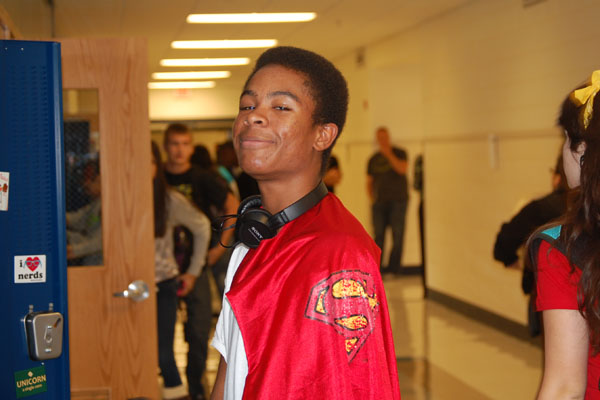 Hang on for a minute...we're trying to find some more stories you might like.

Last fall, the Student Association Executive Board started Spirit Fridays, an initiative put in place to build school spirit. One Friday a month, the SAEB randomly chose two fifth hour classes to visit at the beginning of the period. During that time, they would count the number of students present and the number of students wearing their Bulldog blue-n-white. The students showing their spirit were then rewarded with a prize and their class was entered in a contest to have a pizza party at the end of the semester.
This year, the Student Association Executive Board is maintaining a focus on promoting school spirit. By utilizing the capabilities of Google Form, all fifth hours now have the capability to record the number of students dressed in blue and white, thus involving all students.  Library and Instructional Technology Chair Alicia Duell loves that students are beginning to use the technological tools offered to enhance Spirit Fridays and engage the whole school.
Duell said, "Using the surveys allows the entire school community to be directly involved and also adds to the fun and spirit of the program."
Once the survey is created, it gets e-mailed to all fifth hour teachers at the end of fourth hour and asks the following questions:
What is your name?
How many students are present?
How many students are wearing blue-n-white?
What is your room number?
Once submitted, the data is automatically entered into a spreadsheet in Google Docs showing the percentage of students wearing blue and white in each class. The form is checked at the end of fifth hour to see the two classes with the highest percentages. The Student Association Executive Board and a group of class officers then enter the classes and reward those showing their Bulldog Spirit with a prize.
With 100% participation, Math teacher Melissa Gordon's fifth hour AP Calculus BC class had the highest percentage of students wearing blue and white last month. The class,  Gordon said, almost always has 100% blue and white participation on Fridays. When asked her opinion about the new spirit point system, Gordon said, "It's quick and easy to use. It also gets our whole school involved."
Though data has only been collected for one Spirit Friday, it is clear to see an improvement in the Bulldog Spirit. This week, Homecoming Week, will be a true test of the most spirited grade. Students may earn points by dressing up for the themed days, donating to the Penny Pinch Fundraiser or eyeglasses collection in the cafeteria during lunches, or attending RB's Got Talent on Thursday, October 4th at 7pm. Here is a reminder of the dress-up days:
Monday: Superhero Day
Tuesday: Decade Day – Freshmen: 50s. Sophomores: 60s, Juniors: 70s, Seniors: 80s, Staff: 90s
Wednesday: Sports Day (girls can wear their Powderpuff shirts)
Thursday: Fun in the Sun Day (outfits must be school appropriate)
Friday: CRAZY Blue and White Day
The grade with the most Spirit Points will be awarded the Spirit Bone during Friday's Pep Assembly, which will take place on Friday at Shuey Stadium beginning at 2:15 pm.
About the Contributors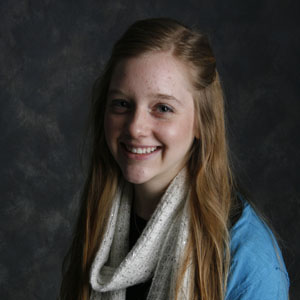 Emily Filec, Staff Reporter
Emily Filec is a senior and is super excited to be on the Clarion staff! When she isn't training for the Olympics, Emily makes time for academics, extra-curriculars and cheering on the Bulldogs at sporting events. She can't wait to test her Olympic writing skills this year on Clarion! Gooo Bulldogs!!! Emily is involved in a wide variety...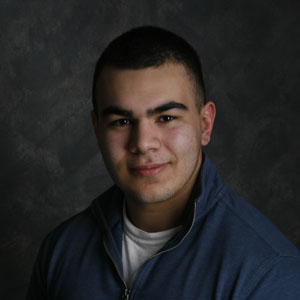 Nick Kirkines, A&E Editor
In his third and last year in Clarion, Nick Kirkines returns in his first ever Editorship capacity. As A&E Editor he is responsible for insuring the relevance of all stories that dream of being Arts or  Entertainment related. But what about non-reporter Nick? Turns out he's pretty boring. As a Varsity Football player the majority of...