National Dance Week, Orchesis spotlights power of dance
McKenna Powers and Hannah Pecis
Hang on for a minute...we're trying to find some more stories you might like.

National Dance Week runs April 25 to May 4 and has included this year's Orchesis concert.
There are many different kinds of dance, ranging from classical Ballet all the way to just doing whatever you want in your bedroom. The most popular kinds of dances are the ones that people tend to see the most: Ballet, Jazz, and Modern.
Ballet goes back as far as the 15th century in the Renaissance court. It is the dance where the dancer tries to defy gravity and look like they're walking on air. The word also means "to dance". Ballet is considered to be the mother of all dances, because the techniques that are used are also found in almost every other dance. It does take a very long time to master the dance type. Many people who dance Ballet start when they're six or seven and train until the end of their careers. There are also different types; the most common is Classical which is based off the original technique. Then there is also Nonclassical, which uses different spacing and the technique is a little bit different. Finally there is Contemporary, which is a mixture of Classical Ballet and Modern Dance.
Another popular dance form is Jazz. Jazz came around during the 1950s. This style mainly originated through the African American vernacular dance. The more modern Jazz Dance came from the Caribbean traditional dance. One of the most popular and well known moves are Jazz Hands, rolling of the shoulders, leaps and kicks. Jazz has developed alongside popular music. Syncopated rhythm is one of the characteristics in Jazz music which also transferred over to Jazz Dance. Then there are isolations and improvisation which are key elements to this type of dance. Then there is the low center of gravity and high level of energy which to most people is the most important part of this dance style.
Then there is the Modern Dance, which was created as a rebel agents Ballet, and to show that Ballet is not the only concert dance out there. The purpose of this dance is to not defy gravity and not always look so proper. In Modern there are lifts which wouldn't be seen by any Ballet Dancer. However, there are some connections between the two; Modern takes some of their technique from Ballet, but instead of turning their feet out all the time, as in Ballet, the dancer would be in parallel.
All of these dances are performed for many people around the world, and hopefully will continue to be preformed for many more years to come. Dance isn't meant for just some people, it can be for everyone. So use this week to just dance, and to express yourself.
About the Contributors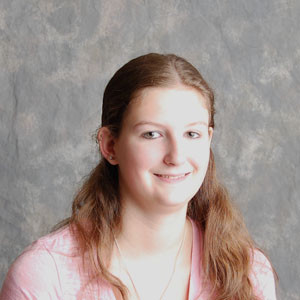 Catherine Jasionowski, Staff Reporter

Catherine seems quiet, but once you get to know she's the total opposite! Having fun and being crazy is what she loves to do. This is high school she doesn't need to grow up totally yet. This is her last year and she wants to make a difference. So she's going to try! Catherine joined Clarion, becasue one of her best friends told her it's a great way to make your voice heard! So that's what she's going to do and no one can stop her, not this year!
Catherine's a senior at RB! She is involved in NHS, and is co-captain of the Twirl Team. Catherine has been on the team for all four of her years here at RB. Her favorite subject is math and she loves to dance. She lives in Brookfield and works part time at the local groccery store. Her favorit thing to do is to hang out with her friends and just being herself. One of the sayings that she always says is "Live and Love your Life" because what other way is there to live?
Catherine Jasionowski can be reached at [email protected] .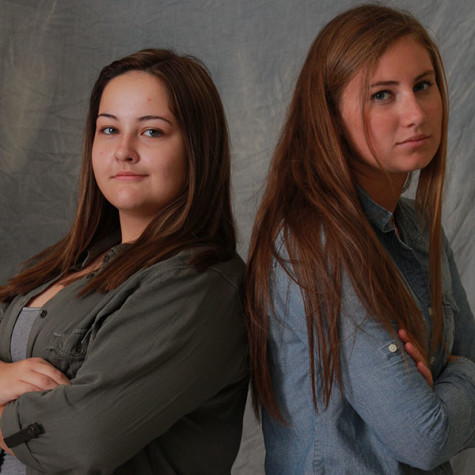 McKenna Powers, Editor-in-Chief

McKenna Powers isn't just a regular fourth year reporter for the Clarion, she's also a behind the scenes spy. Powers captures all of the news, right as it happens, and is able to bring back every single detail back to Clarion, at lightning speed. No one sees her while she's collecting the news, yet she always gets it. How does she do it? The world may never know…
A Senior at Riverside Brookfield High School, Powers plays two sports, including tennis and soccer. She is also involved in National Honors Society and Fishing Club. This year in Clarion, Powers is the Co- Editor in Chief, along with Niko Radicanin. Powers is very excited for another exciting, last year with Clarion!
McKenna Powers can be reached at [email protected]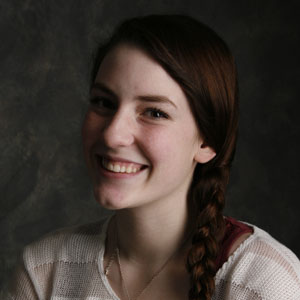 Hannah Pecis, Media Editor

Hannah Pecis is retrning to Clarion for fabulous year three. She can't spell to save her life, so she has been greatly honored to work on a school paper that uses spell check. She enjoys telling pointless stories about inanimate objects. She also enjoys playing Slenderman and having bonfires with her friends.
When she isn't wasting time she is playing golf or badminton, she is also an ever learning photographer. She loves writing and spending endless amounts of time with her friends. Hannah tries to live her life as environmentally friendly as possible, and loves her 3 cats, fish, turtle, frogs, dog and bunny. She is six feet and a quarter inch tall.
She can be reached – just kidding, she is too tall to be reached — but if you would like to contact her email her at [email protected].