The Addams Family visits RBHS
Hang on for a minute...we're trying to find some more stories you might like.

The Addams Family will be visiting RBHS this March. Director Diane Marelli carefully chose The Addams Family for this year's spring musical.
"I wanted to do something new," said Marelli. "I was always a fan of the TV show as a kid, and I thought it would be kind of fun to do something edgy, creepy, and funny. I thought the students would be excited about it, and I was right."
The musical is new, and audience members who are uncertain about the musical's quality can worry no more.
"Nobody really knows the music, but the music is really good. The characters are so much fun, and you really become a part of the family," Marelli said.
Finding the right cast to portray such mysterious characters was quite the task for Marelli.
"First, students have to be able to sing the role convincingly, and once they can do that, they have to be able to act the part. I always look for improvement. I will have them read, and I'll have them read again, and I'll have them read again, and I wanna see that steady thought process in developing their character," Marelli said.
The Addams Family is a musical comedy, and the cast has been rehearsing daily after school to prepare for their shows on March 3-5.
"It's such a fun musical," sophomore cast member Taner Guzeldereli said. "I look forward to having fun being my character, and just being with The Family. I'm sure we'll make the show a good time for everyone."
Some cast members are enjoying their new personas.
"I wasn't going for the part of Lurch, but now that I have it, it's a perfect fit," cast member Johnathan Wells said. "Especially with these new five inch platform shoes."
Musicals are an enjoyable and memorable experience for all, but for some students, it's training for their future careers.
"I did a few plays in middle school, and I was in the Great Gatsby," sophomore extra Brandon Ouadi said. "In the future, like in college, I am considering practicing acting as a minor."
The Addams Family hopes their audience will enjoy their performance.
"I think the audience is going to have a great time. Students are having a great time making this show, and I know the audience will appreciate it," said Marelli.
About the Writers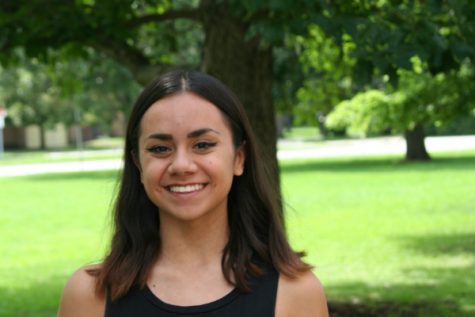 Vivian Marina Piña, Editor-in-Chief

Vivian Marina Piña started out as a farmboy on Tatooine. She grew up on a moisture farm with her Aunt Beru and Uncle Owen. Her life changed forever when her uncle purchased two droids that carried plans to the Imperial Death Star. When the droids ran away, she chased after them and got attacked by sand people (I don't like sand. It's coarse, and rough, and irritating, and it gets everywhere) but was saved by Ben Kenobi, who later revealed himself to be the legendary Jedi Master Obi-Wan Kenobi. Ben also revealed that he fought alongside Vivian's father in the Clone Wars. Ben gave Vivian her father's old lightsaber, and after grieving over the death of Vivian's aunt and uncle, the two went to find a way to deliver the plans to the Rebel Alliance on the planet of Alderaan. Han Solo, captain of the Millennium Falcon, and Chewbacca agreed to take them to Alderaan. Along the way, Ben began training Vivian to become a Jedi, and taught her the ways of the Force. By the time the group arrived at Alderaan, it had been blown up by the Death Star. The Millennium Falcon was forced to land in the Death Star, but the group was able to escape and rescue Princess Leia. Unfortunately, Ben was killed by the Empire's very own Sith Lord, Darth Vader. Vivian was able to give the plans to the Rebel Alliance and blow up the Death Star. Over the next three years, Vivian was hunted by Darth Vader. Vivian traveled to the Dagobah System to find Jedi Master Yoda and complete her Jedi training. Once the Sith Lord was able to find and battle Vivian, he revealed to her that he was her father after he cut her hand off. A year later, Vivian was forced to battle her father, who tried to turn her to the Dark Side of the Force. Vivian ended up refusing to fight her father, and the Emperor attacked her for refusing. Her father, however, was able to turn back to the Light Side of the Force and kill the Emperor. Peace was brought to the galaxy. Vivian has spent the last few years as a hermit, and people have been searching for pieces of a map to find her. However, you can reach her at [email protected].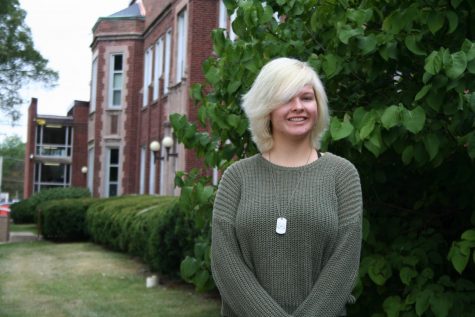 Emily Gately, Staff Reporter

Whose page is this I think I know.
  Her profile is on the Clarion though;
  You will see me posting here
  To watch the Clarion fill up with articles.
Shall I compare thee to a summer's day?
  Clarion art professional and new:
  Rough winds do shake the newspaper leaves,
  And the school year hath all too short a date.
  But what of I you ask whomst profile this is.
  I weave words and tell tales to inform the masses,
  But without bias; a triumph indeed,
  To master this is my creed.
  To contact this rhyming journalist poet,
  Follow this email link [email protected]
  And follow my ink on the Clarion page.