High hopes for steep slopes: join the Ski Club!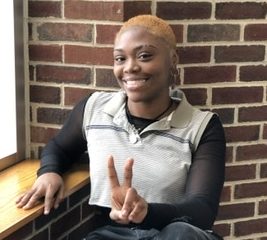 More stories from Shalah Russell
Riverside Brookfield High School has its very own Ski Club that allows students to slip and slide down scenic slopes with their friends. 
The club plans three trips a year to various resorts. Mario Shermack, science teacher, has been the club's sponsor for three years now and is the person who organizes the expeditions. 
"[For] next year's trip, the planning starts this year because to take a trip out of state or over two or three hundred miles from the school, it takes board approval … Once the board approves our trips I'll then contact the resorts and figure out pricing," said Shermack. "Once the pricing has been set for the trips, we'll shop around for transportation."
Fortunately, the club often receives great deals from the resorts and bus services which eliminate significant financial burdens for interested students. 
"For this last trip, the students' cost was $25 from the resort which got them a ski lift ticket, a [ski] rental, an optional one hour lesson, and a helmet. For 25 bucks that's a really good deal. Then they had to pay the bus fee on top of that," said Shermack.
There are two informational meetings prior to each trip which consists of passing out permission slips, answering any questions, explaining the schedule, advising how to dress, planning lunch, and going over what to expect. 
Due to the location of the slopes, the drives from and back to the school are long but Shermack tries to book resorts that are at most, three hours away.
"We meet the morning of and it's a long day. Sometimes they're like 14 hour days. Because we drive there, we usually leave around 6 or 7 AM and so we usually get there right around 9 or 10 AM, and then we'll ski until about 5 or 6 PM. And there's a 3-hour bus ride home so we're not getting home until about 8 or 9 PM," said Shermack.
Joining the Ski Club isn't complicated nor is it binding. 
"You don't have to go on all three trips. Being apart of the Ski Club is just going on a trip and you're in, you're a part of it," said Shermack. "There are no activity fees, or participation fees to be apart of it. It's just the payments you have to make to the resorts but there's no fee through the school or anything."
The club's first trip of the 2019-2020 school year was on December 20 and the most recent one was on January 20 at Devil's Head Resort in Wisconsin. 
Shermack believes this club is one-of-a-kind and proves to be beneficial for students in many ways. 
"I think my favorite thing about the club is just the fact that the winter can be kind of a time where people get stuck indoors but if you join the club it'll be a nice opportunity to kind of find a new hobby that you could really get involved with and start utilizing the outdoors in the winter, those months where we're kind of stuck," said Shermack. "And not all schools have a club like this. It might be something more common up in like Wisconsin or Northern Illinois, where they're closer to all of these different resorts."
Furthermore, he thinks skiing is a sport you can do for the rest of your life and one that can connect people as well. 
"I've been lucky enough to have been skiing since I could ever remember. My family started going when I was in elementary school. We would go out west to Colorado. I've been lucky enough to have the opportunity to start young," said Shermack. 
The Ski Club's next trip will be to Cascade Mountain in Wisconsin on Monday, February 17, 2020. 
Leave a Comment
About the Contributor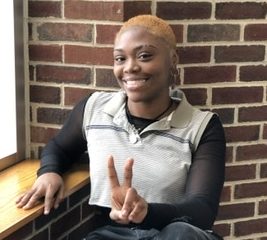 Shalah Russell, Editor-in-chief
The FitnessGram™ Pacer Test is a multistage aerobic capacity test that progressively gets more difficult as it continues. The 20-meter pacer test will...