Bulldog Spotlight: Kyle "The Clown" Perfect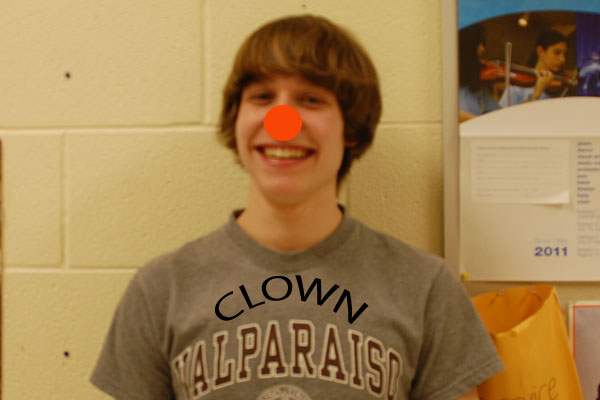 APRIL FOOL'S DISCLAIMER:
The story below is intended as humor only and is not intended to be accurate.  All RB community participants in the story provided written permission for their names to appear.
Junior, Kyle Perfect, scored the highest score that any RB student has ever gotten on the ACT. With such a great score, ACT has decided to raise the score to a 38, just for him.
When asked of his accomplishment, Perfect said, "I couldn't believe I got a 38. It seemed that all my hard work had really paid off."
He studies every day by playing video games for two hours. "I owe it all to video games. They are the reason for my success," he said.
Perfect plans to go to Clown College after graduating. "I finally have a good enough score to get in. It's been my dream, and I can't believe it's coming true. All I had to do was get missing assignments, fail every one of my tests, and skip class seven or eight times a week," he said.  
He inspires the rest of the student body to raise their goals and know that they can also get a high score. "Never pay attention in class or study for anything. Stay up late on the day of the ACT and you'll do great just like me," Perfect said.
Perfect has brought honor to the school and has shown the rest of the community just how smart RB students are.