Want to play? Got 75 bucks?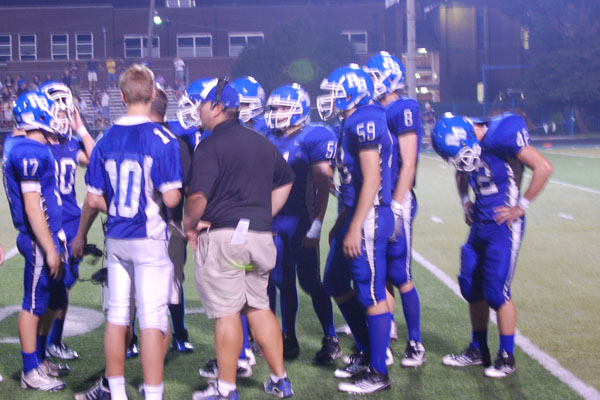 Last spring, when the referendum was not passed by the Riverside Brookfield community, many changes to the school were expected. One unexpected change was added to all athletic programs at RB. Starting with the fall season of 2011, all athletes are required to pay $75 dollars per sport to participate in that sport.
 Not $75 a year.
 $75 a sport.
 Students who choose to participate in multiple sports will now have to pay over $100 to play, possibly even $225 for the rare three-sport athlete.
I understand that the school is short on money and we are in a recession, but asking families to pay hundreds of dollars for their children to compete in high school athletics is simply outrageous. What about families that have multiple students at RB? Over the course of four years, a single family could potentially end up paying around a thousand dollars. Yes, one thousand dollars.
The biggest problem with the "Pay to Play" system, in my opinion, is that the athletes of RB dedicate themselves to their sports, and they are forced to pay an athletic fee. I don't think it's fair that the athletes must pay out of pocket to participate. We are the ones who show up every day for practice. We are the ones who run those sprints. We are the ones who get out of bed on a Saturday morning to come to practice. Our entire lives are revolved around our sport, and to make us pay to compete is unnecessary.
On the very official "Pay to Participate Athletic Fee Program Form," RB gets their point across that this money must be paid by the correct date or consequences will follow. Students who don't pay are not eligible to play in any games or matches until the fee has been paid in full. That's not even the best part. Any student who fails to turn in the $75 will be barred from participating in any dance, Prom, and the Senior Picnic.
Is this some kind of joke?
Our school board would take away the most important events in a senior's year because of an athletic fee?
I understand that the school desperately needs money, but there must be some other way for them to get the desired cash. There are probably dozens of alternatives to making the athletes pay to play.
Why doesn't the administration simply require the athletes to fundraise more?
After all, everyone loves a chocolate bar.