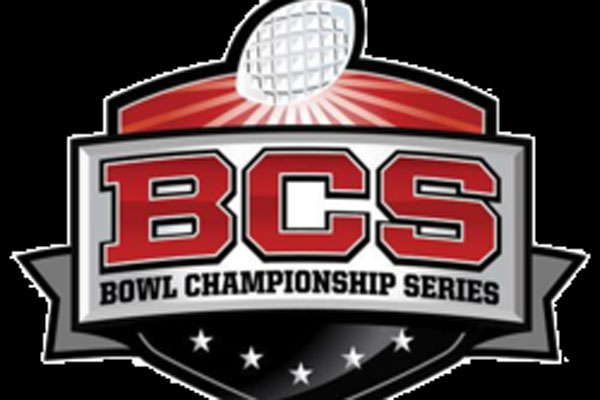 READ STEVEN BAER'S COLUMN ON NOTRE DAME'S VICTORIOUS DESINTY
Let's make two things very clear.
Alabama is the best football team in the country, and I hate Notre Dame.
Love 'em or hate 'em, Notre Dame strikes a chord in all of us, and why wouldn't they? Over the past twenty years, can you think of a team that has had more success on the gridiron than Notre Dame? I mean with all of the media coverage they have, one would believe Notre Dame has been a staple in the national championship conversation for the past ten years.
Growing up in a Chicago suburb and being raised to root for my hometown teams, it always puzzled me when Notre Dame was mentioned as a "Chicago" team. Maybe it has to do with the fact that Chicago hasn't had a college team to root for as Illinois has been irrelevant for years and Northwestern finally won a bowl game for the first time in 63 years just last week.
Their refusal to join a conference and remain independent in football has rubbed many people the wrong way, I mean; who do they think they are? Alabama?
Never mind all of that mumbo jumbo, let's focus on what's important here, and that's that Alabama is poised to win their third national championship in four years. They have the most complete team in college football and are arguably the most well coached team in the country led by Nick Saban and defensive mastermind Kirby Smart.
When the Crimson Tide meets the Golden Domer's on January 7th, Alabama will prove once and for all who the best team in college football is. Their power running game and ball hawking defense will be too much for Notre Dame.
In a matchup of defensive juggernauts, the pads will be popping and the there shouldn't be any lack of big hits. Heisman candidate Manti Te'o will head the defense front for Notre Dame while Dee Millner, Nico Johnson, and Trey DePriest will try to shut down John Mackey Award winner Tyler Eifert and dual threat quarterback Everett Golson.
Notre Dame will be coming off a long break entering the title game, roughly six weeks since their last game, a victory against a Matt Barkley-less USC. I will give them credit; the Fighting Irish won some very tough games, including a close call against Pac-12 champion Stanford, who currently sits 6th in the BCS poll and awaits their matchup with Wisconsin in the Rose Bowl. Their most impressive win came in November when they rolled into Norman big underdogs and knocked off the Sooners 30-13.
There is no denying it, Notre Dame is relevant again. They are in the midst of their greatest season since their '88 championship squad. Despite all of their success, their run will come to an end when they arrive in Miami in January. Mark my words, Alabama will roll Notre Dame. Not even Touchdown Jesus can save the Fighting Irish from this beat down.
I am not the biggest Crimson Tide in the world, but in my opinion there is no denying that they are the most complete football team in the land. Coming into the season, there were a lot of questions about Alabama's defense and who would replace 1st round draft picks Dre Kirkpatrick, Donta Hightower, and Mark Barron; not to mention 3rd overall pick Trent Richardson at running back.
With 9 new starters on defense, the Crimson Tide have performed admirably all season long as the held opponents to only 10.7 points a game, second in the nation only to Notre Dame. The stout defense posted 4 shutouts, and three times held opponents to 10 points or less. Senior nose tackle Jesse Williams will be counted on to stuff the two-headed monster at running back of Cierre Wood and Theo Riddick.
When it comes down to it, and the two teams line in Miami, Alabama is just physically tougher at the point of attack and before the final whistle blows, the bruising running game will wear down the front 7 of Notre Dame.
Outland trophy candidate Barrett Jones, 6-6, 335 pound guard D.J. Fluker and the best offensive lineman in the country, Chance Warmack, have been opening up massive holes all season. In the SEC Championship Game against Georgia, the offense ran for a blistering 350 yards on 51 carries. Heading the charge will be Alabama's two-headed monster of freshman T.J. Yeldon and veteran Eddie Lacy. Yeldon, a top running back from the 2012 recruiting class, has been a nice addition to the Crimson Tide, with 1,000 yards and 11 touchdowns, and appears to be the next great running back for Alabama. Yeldon and Lacy will need to be able to run tough through the tackles and protect the ball against a stout defensive front for Notre Dame.
Junior signal caller A.J. McCarron will lead his troops into battle. McCarron has been called on many times to win the game for Alabama, but when he was, especially against LSU, he played some of his best football of the season. With only three interceptions all season, McCarron isn't going to turn the ball over and cost his team points.
With all of this in Alabama's favor, Notre Dame has remained media darlings. They are the Catholic school up north that graduates over 95% of their students and sends both students and athletes on to great futures, and there is nothing wrong with that. If I one day had a child who had the opportunity to attend Notre Dame, I would be thrilled as it is a fantastic institution. The thing is, this game is played on a gridiron, not in a business class. This game is played in the trenches between men, and nobody plays better between the tackles than Alabama.
They have big game experience, they are bigger, faster, and stronger, and have perhaps the best head coach of our generation. Everything points towards a championship celebration in Tuscaloosa. With this victory, the Crimson Tide will establish a dynasty that has experienced success that not many other programs can claim.
Roll tide.
Predicition: Alabama 23, Notre Dame 10