Golf takes lessons from tough seasons
This year the boys' and girls' golf teams had tough seasons, with no one making it past regionals, but they have definitely shown improvement over the course of the season.  Both teams posted losing records, with the boys going 6-8 and the girls going 1-9.  However, the girls' team did have their first ever victory over Plainfield Central this season.  That victory could lay the groundwork from which the program will build towards the future.
Senior Renee Kunkel, noting the improvement, said, "Our scores continued to lower with every match."
She also continued to predict the team to improve next season and possibly win more matches.
The boys' golf team also made strides this year.  In the past, the team only had a single coach, Larry Rocco, making it difficult for experienced players to get individual attention without abandoning the newer players still learning the game.  This year, however, Rocco was joined by new Assistant Coach Joe Ruge.
Sophomore Patrick Coy said, "I'm glad to have two coaches.  Now one coach can focus on teaching new players while the other coach helps the more experienced players improve on their game."
Having the second coach has helped the team focus on the experienced players more and help the team as a whole.
Although neither team had any players that advanced to sectionals, they both showed signs of improvement and plan to perform better next season.
Leave a Comment
About the Contributor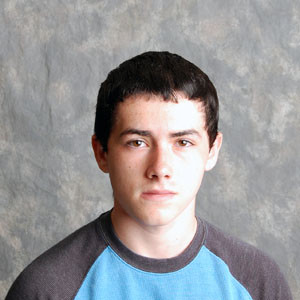 Jimmy Nolter, Staff Reporter
Jimmy is currently a Senior at RB, and participates only in Clarion.  Jimmy played football Freshmen and Sophomore year, but decided to run cross country...