Girls gymnastics spreads the enthusiasm all season long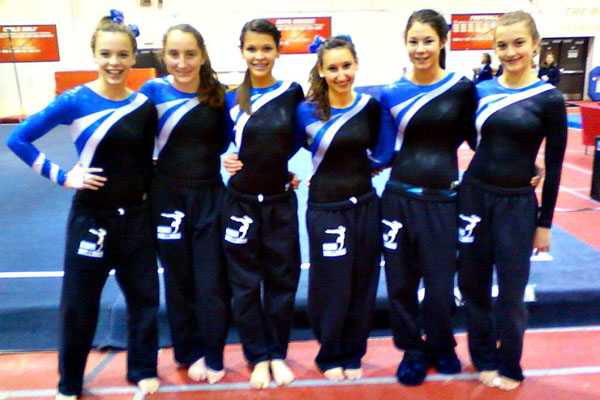 The RB girl's gymnastics team ended their season on a good note. The girls finished with personal best scores and a sense of camaraderie amongst their fellow teammates.
Though the season did not end in their favor, the girls enjoyed their time and were able to improve their skills. They had a team goal of 120 points of combined scores and they were able to attain that goal. The varsity team was made up of freshmen Jackie LaBelle, senior Kristen Santoro, junior Rachel Descola, and freshmen Reilly O'Donnell. One other spot was able to be alternating between the rest of the remaining teammates.
Freshmen Jackie LaBelle said, "The season went pretty well, the team didn't do very well score wise, but we did improve a lot."
Santoro said, "We were more enthusiastic this year and motivated to get better throughout the whole season. I also really enjoyed our bus rides to and from gymnastics meets. We had a lot of fun and many laughs."
Instead of having a team Christmas Party, the team brought gifts for the Ronal McDonald house and war veterans.
The team was named one of the top three most improved gymnastics teams in the state of Illinois