SLIDESHOW: Students, teachers plant RB community garden
Hang on for a minute...we're trying to find some more stories you might like.

What began as an idea in the mind of English teacher Kathleen Harsy two years ago has finally come (no pun intended) to fruition, as final touches were put on the initial planting of RB's first sustainable, community garden.  The project, which was financed by grant money and volunteer effort, began to take shape this week as a local landscaping company laid down pathways and plants on a garden plot just outside the football field.  If you have not had a chance yet, take a look at the progress by viewing our Clarion slideshow.
About the Writer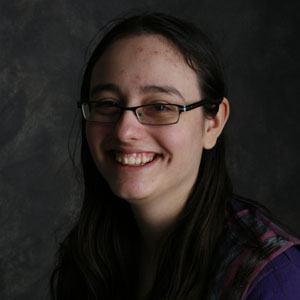 Kate Alaks, Opinion Editor

Kate Alaks is actually from the 60's. As a child, she fell through a wormhole in time and space and ended up in the 21st century. As such, she is not very good with 21st century technology. She also frequently obsesses about the Beatles, Doctor Who (she really likes both the old series and the new series), Star Trek, Godzilla, and numerous other things with origins in or near the sixties. Even though, happily, most of these have been revived to some extent in today's culture, she still misses the cheesy special effects of the good old days. On the plus side, she got to grow up with Blue's Clues and the Magic School Bus.
While waiting for the Doctor to come and straighten out her timeline, Kate (aka Kadet Marshmallow) is now a senior, and is reprising her role as Clarion's Opinion Editor. She is planning to continue her Freakonomics-style column, For What It's Worth. Besides Clarion, Kate is in Eco Club, GSA, and NHS, and is a black belt in TaeKwon-Do. She spends her precious free time compulsively writing, watching Star Trek, quoting things randomly, and stressing out about applying for colleges.
You can email Kate at [email protected]