Chicago Wilderness Congress reminds us to get involved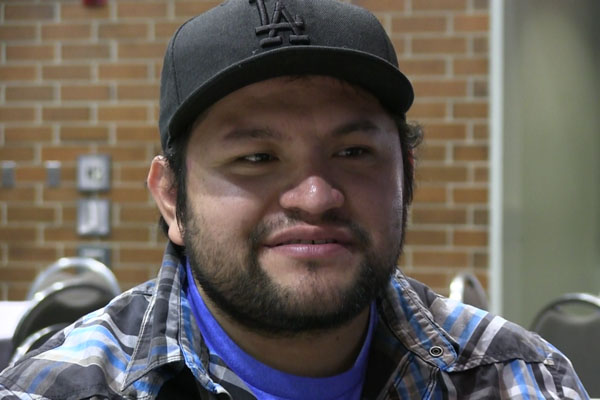 "To empower individuals to create change in their world." ~ Juan Martinez, Chicago Wilderness Congress Keynote Speaker
With RB's current financial situation causing cuts of many teachers and clubs, sometimes it seems like the opportunities to explore careers at RB are diminishing. However, I'd like to show you that these opportunities are still available. Students just have to take advantage of them.
On Thursday, November 15th, 2012, I attended a Chicago Wilderness Congress at UIC's Forum Building. Chicago Wilderness is a collaboration of 260 public and private organizations that strive to protect and restore local habitats in Southern Wisconsin, Eastern Illinois, and Northwestern Indiana. Every two years its members gather for a day full of enriching seminars and thoughtful discussions.
This was my very first conference, and I heard about it through my AP Environmental Science teacher, Jame Holt. I jumped at the opportunity to go because I felt it would give me a better understanding of how I can enter the conservation field, and I thought it would be a great way to start networking with the help of my mentor, Jaclyn Peterson. She is the Manager of Public Programs at Lincoln Park Zoo.
Simply put, I had a fantastic experience. Before I went, I was worried about whether or not the day would be worth missing school, but it was so educational, insightful, and inspiring that missing one day of school did not matter. As a senior, I am particularly interested in what I want to do after high school and college, so going to a seminar like this will really be beneficial for me in the long run. The event solidified my passion for conservation and opened my eyes to future job and intern possibilities, such as interning at Lincoln Park Zoo. Peterson actually offered to find me an internship at the zoo.
The youth-led open discussion I attended was the most informative. It gave me a new perspective on what I should be looking for in environmental studies programs offered by colleges, and it showed me that there is plenty of opportunity to enter the conservation field. By the time I will graduate from college in 2017, 60.8% of the field's workforce will have retired. Other than the keynote speaker, Juan Martinez, the discussion session was also the most encouraging. Both Martinez and the youths I heard were relatable and their messages were exactly what I needed to hear: hopeful and pragmatic.
I am sharing my experience to encourage other RB students and faculty to look for opportunities like this. Everyone is passionate about something, so there is bound to be a gathering where like minded people are discussing current events in that field. As I expressed, it can be a wonderful way to discern if that passion can develop into a viable career. Although missing school and making up work can be annoying, the lessons and new friendships are invaluable. There is no way that you can determine if a passion will become a career unless you investigate the possibilities.
So, get out there, explore, and be inspired. Your inspiration may one day cause positive change, and it doesn't hurt to start early.