Seniors making college choices as May 1 looms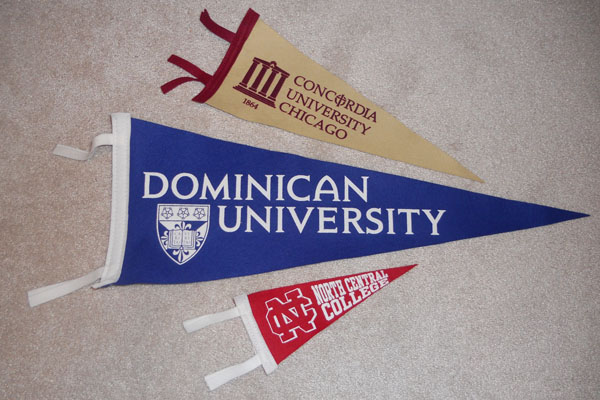 Time is ticking away for all those seniors who need to make their final college decision by the national deadline by May 1.  For some Seniors they knew where they were going in December, but others are still between schools and are under pressure to make their decision.
Deciding where you go to college is a big decision and step for the Senior and family.  When deciding on what college to go to there is a lot to consider in making the final decision, like the cost, scholarships, the size of the school, location, and what major you are going into.  Also, for all those underclassmen it is not too early to start thinking where you want to go to college because you will be in the same position where the seniors are in a short amount of time as well.
Most colleges and universities need a $100 deposit by May 1 so they know you are committing to their school and can hold a spot for you.  Also your housing deposit needs to be in by then and is usually a $200 deposit.  Once you decide on your college and put down your deposit then you should write a letter or e-mail you're other colleges that you applied to so they know you will not be attending their school next Fall.  Also, if you are living on campus you need to fill out a roommate form so either the school can pair you up with someone that is a close match to you or they may have you be able to look for your own roommate.  It is never too early to start thinking how you want your dorm room decorated with colors, layout, and bedding.
Here are some Seniors that have made their college decision for next Fall already…
Where are you attending college next Fall?
Senior, Stephanie Olszewski will be attending Eastern Michigan University to major in occupational therapy in their honors program.
Senior, Megan Kennedy will be attending University of Oregon to study graphic design and animation.
Senior, Brandon Gay will be attending University of Kentucky to major in marketing.
Senior, Meghan Duffy will be attending Purdue University to major in chemical engineering.
Senior, Eileena Giurina will be attending U of I in Urbana Champagne to study bio-medical engineering.
What helped make your final decision?
Senior, Stephanie Olszewski said, "Going to the college and actually walking around when students were there."
Senior, Megan Kennedy said, "The financial aid and scholarships that I received."
Senior, Brandon Gay said, "The town of Lexington because it is so nice."
Senior, Meghan Duffy said, "I like their prestige engineering program there and I love the campus."
Senior, Eileena Giurina said, "The money, and good engineering program."
How do you know that college is the right fit for you?
Senior, Stephanie Olszewski said, "I found a niche for what I want to do and in order to fulfill my career passion I need to get a college degree in that specific field in a school I love."
Senior, Megan Kennedy said, "I always loved to visit Oregon and then I fell in love with the campus there."
Senior, Brandon Gay said, "I felt at home."
Senior, Meghan Duffy said, "I feel very comfortable there."
Senior, Eileena Giurina said, "The University is close to home and I know a lot of people from RB that go there and I feel comfortable."
Some important dates for Seniors that are coming up are…
Senior Awards Night on May 1 at 7:00PM
Prom Night on May 3
 Local Scholarship Presentation, which is by invite, on May 8 at 7:00PM
 Graduation on May 24