Top 5: Things To Do This Summer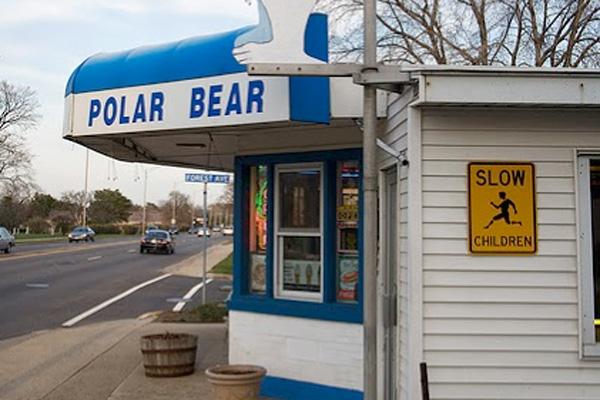 What's that time called? When you don't have to worry about nagging teachers or parents, homework, seeing kids you would rather not see, and hanging out with the buds? Oh that's right, summertime! Sometimes you forget about it after a long and hard winter or school year. You also forget what to do during summer because sometimes all you want to do is sleep or relax. However half the time you are bored and want to do something, anything at all. If you're looking for some things to do this summer, please continue to read on.
#1:  Go get some quality ice cream.
This is a key part of a great summer experience. Frequent trips to get Italian ice or ice cream can often make great memories and good conversation that will make summer nights or days worthwhile. Some superb ice cream shops are Polar Bear and Grumpys. Polar Bear is in North Riverside. It is on the corner of Forest and Cermak. It also has amazing fries, burgers, and chicken sandwiches. Grumpy's is in Riverside on Burlington. They have a wide variety of ice cream as well. For Italian ice, any Culvers is a wise choice as well is Mario's Italian Ice on 1068 W Taylor Street. They have homemade Italian Ice that is delicious.
#2:  Go on a bike ride.
The Salt Creek Trail is an easy going, scenic route that you can take at varying lengths.  It is a good way to get some exercise, go on with a group of people, or even go for a picnic. There are a few locations along the path in which you can stop in an open field and spread a blanket with some friends and relax as well, while enjoying the beauty of nature.
#3:  Learn how to play a new sport.
You can also practice one you are not very good at. This is a great way to make new friends, get in better shape, and pick up cool tips and tricks. Some fun less mainstream sports you may not have played are Ultimate Frisbee, Frisbee golf, tennis, and tetherball. (That can count as a sport, can't it?). Of course that also depends on what sports you like as well. There are also many camps available at RB over the summer, even if you do not play the sport, you can still have a fun time at them honing your skills.
#4:  Get a job and make some money.
 A little extra cash certainly never hurts and is great to have. You could try babysitting, or cutting grass; those are jobs that you can be more flexible with. Or you could get a work permit and find a job somewhere fun, which could result in some perks, like free food and/or free products.
#5:  Make some memories.
This is vague for a reason. The way you make memories is up to you. Just make sure you get some because that's what summer is: a time to enjoy free time by having a good time!