What's on YOUR Playlist: Clarion's Edition
Hang on for a minute...we're trying to find some more stories you might like.

The hallway music is dictated from what is submitted to the school office, but what goes on between your headphones is up to you.  Clarion is pleased to begin a new recurring feature asking you, "What's on YOUR Playlist?"  To get you started, Clarion staffers share what is on their playlist.  Enjoy!
There are 10 songs in our playlist:
Band of Horses – "The Funeral" (Picked by Steven Baer, Editor in Chief)
LCD Soundsystem – "All My Friends" (Picked by Chris Olszewski, Opinion Editor)
Gorillaz – "Clint Eastwood" (Picked by Jimmy Nolter, Sports Editor)
Of Monsters and Men – "Mountain Sound" (Picked by Robby Filec, Story Editor)
The Shins – "Australia" (Picked by Matthew Arenas, Staff Reporter)
Modest Mouse – "Float On" (Picked by Andrew Pilewski, Staff Reporter)
Mumford and Sons – "White Blank Page" (Picked by Caitie Rusen, Staff Reporter)
Charli XCX – "Boom Clap (Picked by Molly Cunningham, Staff Reporter)
Lorde – "A World Alone" (Picked by Isabelle Echevarria, Staff Reporter)
Milky Chance – "Stolen Dance" (Picked by Morgan Divittorio, Staff Reporter)
Want to share your playlist on our web site?  E-mail [email protected] and let us know you are interested.
About the Writer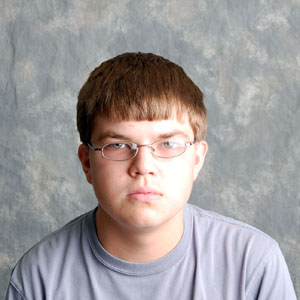 Chris Olszewski, Opinion Editor

Chris Olszewski is nothing if not a walking contradiction. Though he prefers being a lone wolf, he always enjoys good company. If there is one thing Chris Olszewski is good at, it's worrying too much. If there is one thing he is not good at, it's worrying about things other people think he should worry about. He's him. Not them. And he does not care. This nonchalance works in his favor on occasion.
Chris is an award-winning journalist and movie buff (these went hand in hand). He loves playing games (although he takes frequent breaks in between matches of Smite or Counter Strike) and enjoys being around his friends. He does not appear much in public, and an (inter)view deep into his psyche is an opportunity few receive. Willingly, anyway. He loves to talk.
He can be contacted at [email protected]