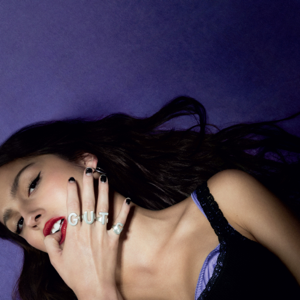 Artist Olivia Rodrigo recently released her newest album, GUTS. The album quickly became a chart-topper, reaching number one within its first week after being launched. With a total of twelve tracks, the album runs for 39 minutes total.
The songs "vampire" and "bad idea right?" were the two early-release singles in the album. While very different, people loved them both as they became viral. Personally, I loved "vampire" upon its release. I thought it was a catchy song with clever lyrics that many people found very relatable. After a while, the song had been played everywhere: radio stations, Tik Tok, Instagram, and more. I did get a little bit tired of it because of how often I heard it, but I do think it is still a good listen.
On the other hand, "bad idea right?" was a very different story for me. As soon as I heard it, I did not like it one bit, reason being that I thought it was the definition of classic teen angst. I have never been a fan of songs with the idea of teenage revenge or teens being "mad at the world." Nevertheless, if you like a song with that kind of feel, then "bad idea right?" is the song for you.
In addition, the song "making the bed" was one of my favorites on the album. I loved how it started out slow but then slowly progressed into a more strong and fast-paced melody. Also, I adored the lyrics. I thought that they gave words to put to feelings many teenage girls experience everyday. They are almost like an outlet for people to finally feel understood through these lyrics she has crafted.
Another song on the album, "lacy", captured the hearts of many listeners. I thought it was definitely a heartfelt song with moving lyrics. That being said, I still did not love this song. I just did not see anything very special about it. I thought the melody was okay and the lyrics were good, but there was nothing about it that necessarily wowed me. Again, there was nothing in particular that was bad about it, but there also was not anything that was actually good.
Lastly, "the grudge" was another song that I thought was okay, but again, it didn't wow me. I thought the melody was alright, but I did think it was a lot like many of her other songs. It didn't seem new to me. The chorus especially sounded almost identical to a song on her previous album, "SOUR", called "Driver's License". Even so, there was one lyric in the song that I really liked: "And we both drew blood, but, man, those cuts were never equal". This lyric has been going viral for how real and raw it is. However, one good lyric in a song does not make me want to listen to a song on repeat.
Overall, the GUTS album was not my favorite. This is mostly because of its general vibe. Nonetheless, many people really liked this album, specifically for its lyrics and harmonious melodies. Despite having a vast music taste, this album did not make it into my playlists.