"How I Met Your Mother": The Fortress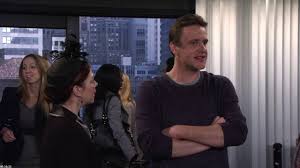 The wedding of Barney Stinson and Robin Sherbatsky (Neil Patrick Harris and Colbie Smulders) is rapidly approaching, and Robin is eager to forget her fiance's past ways with women. The first step? Getting rid of Barney's beloved bachelor pad.
This is the main plot of the latest episode of How I Met Your Mother 'The Fortress'.
I really enjoyed this episode and thought it was one of the best of the season so far.
Barney's attempts to stop the sale of his apartment were hilarious.
Neil Patrick Harris has done consistently well with his acting throughout all 8 seasons of the series. He is always funny when he needs to be and has always done a fantastic job with the more serious part of the role. Without him, this episode may not have been as good as it was. His super comedic timing and acting ability really do make the show what it is.
The subplot of the episode, Marshall (Jason Segel)  feeling as if he's slowly losing his wife Lily (Alyson Hannigan).
This was also great. Marshall and Lily are my favorite couple on the show and I loved the fact that they were given a storyline in this episode.
Hannigan and Segel are always very consistent with their acting and really make the audience love their characters. Segel, too, is also great at comedic timing and  has been throughout the entire series.
Another funny little part of the episode was the characters' obsession with the show 'Woodworthy Manor' an obvious spoof of the real show 'Downtown Abbey'. This was very funny and all of the actors did a great job with this.
Stay tuned for more reviews!