Registration begins early for second year in a row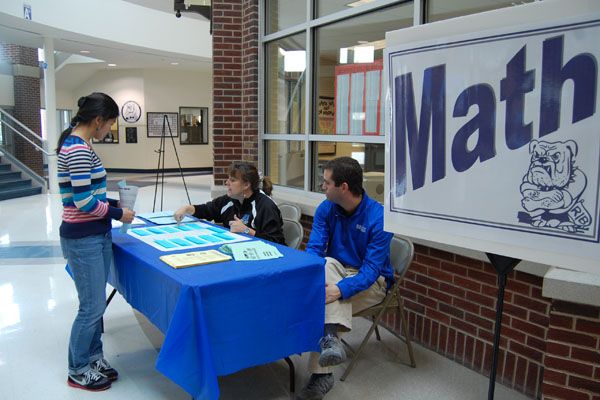 Similar to last year, registration for next year's classes has begun this November. Registration for the class of 2014 will take place from November 14-28.  The class of 2015 will register between November 29-30, and the class of 2016 will register from January 7-8. This is earlier than previous years so that the administration can have a better idea of which classes students are taking. This will also help determine how many staff members will be needed in each department.
"The administration has wanted to move the timeline up, so if they need to adjust for staffing in the Spring, it gives them enough time to make these adjustments without hurting kids' options. So if we need more or less teachers, we can make those adjustments," said Student Services Chair Beth Augustine.
This earlier registration is not new to RB. This is the second year that registration for next year's classes will start in November. In prior years, students would typically begin registration in January.  Many high schools in the area have started to follow a similar pattern of beginning registration earlier in the year.
"I don't think we're out of the ordinary to be registering at this time," said Augustine.
Though this does help the school plan its classes for next year, it impacts students who are unsure of which classes to take. It is especially difficult since they have not finished a semester, so they may not know which classes are best for them. Similarly, teachers must make recommendations to students earlier as to which classes they should take next year, before they fully know a student's abilities.
"I think it could feel a bit rushed, having registration in November. Students haven't been in their classes long enough to determine what they want to take the following year. However, we do give them an opportunity to make some changes in their schedule in the Spring. So, given the circumstances, we do work around the fact that we have to register earlier in the year," said Augustine.
In addition to this, incoming freshmen will also take the placement exam in December, rather than in January. This allows for the student services department to get to know the strengths and weaknesses of the incoming class earlier.
Though all departments are affected, the Fine Arts department is especially impacted. Because they have to audition each student to see where they should be placed, more time is needed for the teachers to make recommendations to their students about which classes to take.
"It's not just a matter of making a recommendation; they have to allow the student to perform for them. We do give the department some extra time to make their recommendations. It's really about being fair to the students, if they're interested in taking a fine arts class," said Augustine
Despite concerns, the Student Service department has taken many steps to assist students as they register for their classes. For example, on November 1st and November 2nd, they held a curriculum fair for students during all lunches. Through this new initiative, students could get information about available classes in each department. Counselors are also available to help students if they have questions about registration. Similarly, students met with their councilors the week prior to registration to discuss classes available to them.
"Counselors help students develop a four year plan starting Freshman year, so I do think most students have an idea of which classes they want to take. They give them recommendations and suggestions that meet their post-secondary plans," said Augustine.