ClarionLive! Replay: Presidential Debate #2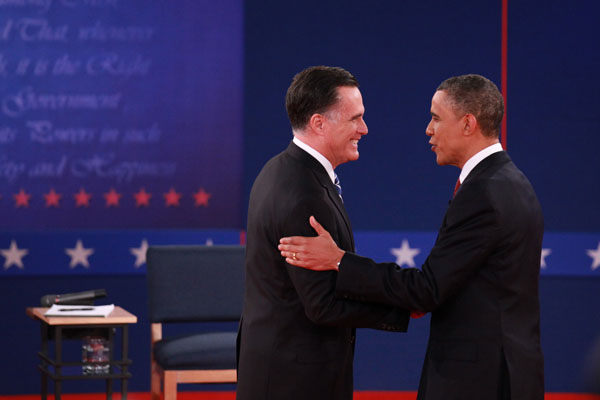 Did you get to watch the second Presidential Debate?  If you didn't watch it with us, check out the ClarionLIVE! transcript of our commentary on the debate.  Reporters Rebecca Rusiecki, Cameron Kritikos, Lauren Grimaldi, and William Voorhees offered their own unique viewpoints throughout the debate.  This time, we opened the debate to viewership and questions from the RB community, so look for comments from Social Studies teachers John Beasley and John Fields as well as several other RB guests.
Keep your eyes tuned on our ClarionLIVE! page for coverage of the third debate and Election Night.