Will the SWiM team stay afloat in this year's board elections?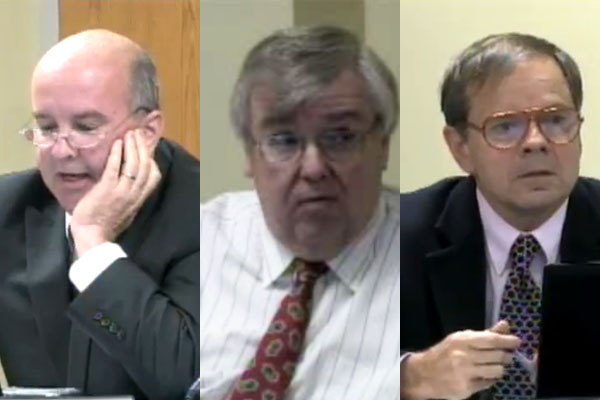 School board members Matt Sinde, Mike Welch, and Dan Moon are up for reelection this year.  Will the SWiM team remain or will things change amongst the board?
Sinde, Welch, and Moon campaigned together in the 2009 election, calling themselves the SWiM team in reference to each of their last names and integrity.  At the time, RB was facing some tough times surrounding the resignation of then Superintendent/Principal Jack Baldermann. The SWiM team campaigned on a message of change for the district.
In 2009, the SWiM team swept the election with high numbers, beating out their opponents. They campaigned hard and won the public's opinion surrounding the election because of their door to door campaign strategy giving them the leverage they needed. But are the three members planning to stay on the board through the upcoming election?
When asked if they would be running for office again through email, only Matt Sinde, current board president, replied, saying he did not wish to respond at the moment. Sinde went from board member to board president on April 5th, 2011, and he and Dr. John Keen, who was elected vice-president shortly after Sinde, have been in office ever since.  Sinde replaced former Board President Jim Marciniak.
The school board election takes place on April 9th, 2013, but anyone interested in running for one of the open vacant positions has had an opportunity to pick up a candidates packet since September 25th, 2012.
Whether Sinde, Moon, and Welch continue in office or are replaced by new faces, this year and next will be filled with hard decisions for the board, with the upcoming negotiations on the contract between teachers and the board set to begin at least 45 days prior to June 30th.  Moreover, current Superintendent Kevin Skinkis has commented at different points about the possible need for the  the school board to seek another referendum or additional cash through bonds to see if that would be a way to fix some of the school's ongoing financial issues.