Volunteer to spread some holiday cheer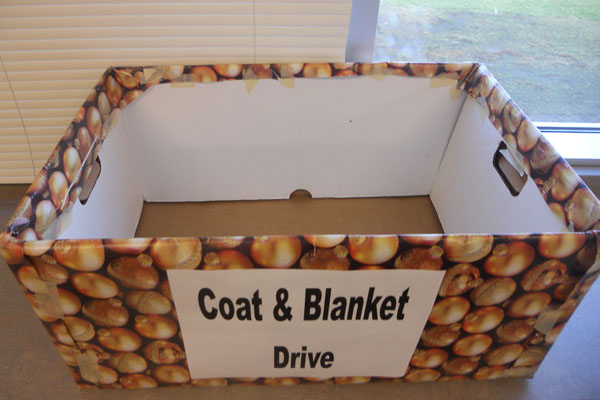 Can you feel all that holiday cheer in the air?  Well, it is that time again to prepare for that Thanksgiving dinner with family, see holiday commercials on television, hear familiar jingles on the radio, and start making that perfect wish list.  But, one thing you should not forget to put on your holiday to do list is to volunteer your time, money, and helpful items to those that are less fortunate then us especially around the holidays.  The holiday season is a perfect opportunity to reflect on what is important to you and your loved ones and give back to others in your community who need our help.  Even if you think you cannot help or make a difference, you are wrong. Here are some organizations and groups that need you to step up and help and spread the word to others on how to do so as well.
The Illinois Veterans food drive has been a great way to donate some canned goods or other non-perishable food items, though collection ended today, November 16th.  Donations were collected in the Main Office, Room 214, or in the commons by Student Services.  The drive is ending with a raffle for the opportunity to win a $20 gift card and a fast pass for cafeteria concessions for each grade level.  Bringing in canned goods was a simple, great way to say 'thank you' to all the veterans that have helped to protect our country.
The Blood Drive is coming up soon and we only have two blood drives a year so go and sign up to donate your blood to save lives.  The blood drive will take place during the entire school day on Monday, November 19th, and you can donate your blood during a study hall or gym period.  Donating blood is free to help save people's lives so truly consider it.  You can help RB reach its goal of 100 pints of blood.
Thanksgiving baskets are brand new this year to help get everyone involved to provide a nice Thanksgiving basket to families in our community who need our help.  The goal is to raise forty to fifty dollars for each basket that would include a turkey and other food to let those families have a nice Thanksgiving dinner.  Also check to see if one of your teachers are collecting money for the Thanksgiving baskets, because many are and even a couple of dollars could make a big difference.
Adopt a family has changed names into a new, but similar helping organization called Santa Anonymous this year.  This year Santa Anonymous is to help certain less fortunate individuals during the holiday season.  This is a great way to donate some money to this group who need our support and help during the holiday season.  Also just like the Thanksgiving baskets, Santa Anonymous is collecting money with teachers who have chosen to participate, so ask your teachers and see how you can get involve and help out.  Senior, Elizabeth Hawk.  "My family and I adopt a family to help out for the holiday season and is a tradition that we do."
Another volunteering opportunity that is a simple way to help out during this holiday season is by donating to the coat and blanket drive. The coat and blanket drive with take place November 19th through December 7th and drop off locations can be found throughout the school and in the main office.  The organization needs lightly used coats and also any winter accessories that you can purchase from a store cheaply and donate such as hats, gloves, scarves, and other winter accessories.  Senior Marie Morgenthaler said,"We donate toys and clothes to Amvents for the veterans and other families in need."
Q&A with Senior Kaija Bole, Student Spokesperson for Student Association
How are this year's volunteering committees different than last year's?
"We added Thanksgiving baskets, which is new and is to support families that cannot afford Thanksgiving dinners.  Also Santa Anonymous replaced Adopt a Family this year, which is now through CSS."
Is there a goal that Student Association hopes to reach with the committees?
"The goal is fifteen Thanksgiving baskets to donate and twenty individuals to help for the Santa Anonymous."
Where does the money go to?  What families do they help?
"The money helps people throughout our community."
Why should students donate their time and money?
"The holidays are a great time to give back to the surrounding community and show how our bulldog pride can spread holiday cheer."
How does volunteering make you feel?
"[It] makes me realize how much I do have, and that I have enough to give back."
How will you spread holiday cheer this season?
"I am the co-chair of the coat and blanket drive, so you can come and see me if you have any questions."
About the Contributor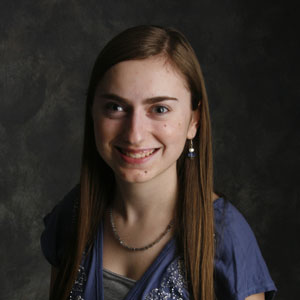 Christine Vassos, Lifestyles
Extra! Extra! Read all about it! Christine Vassos is a new reporter for Clarion.  Christine started reporting at her grade school, Komarek, for their...